Dough mixers for the production of flour-based products. Our machines are suitable both for batch and continuous production, meeting the manufacturing requirements of your pasta factory.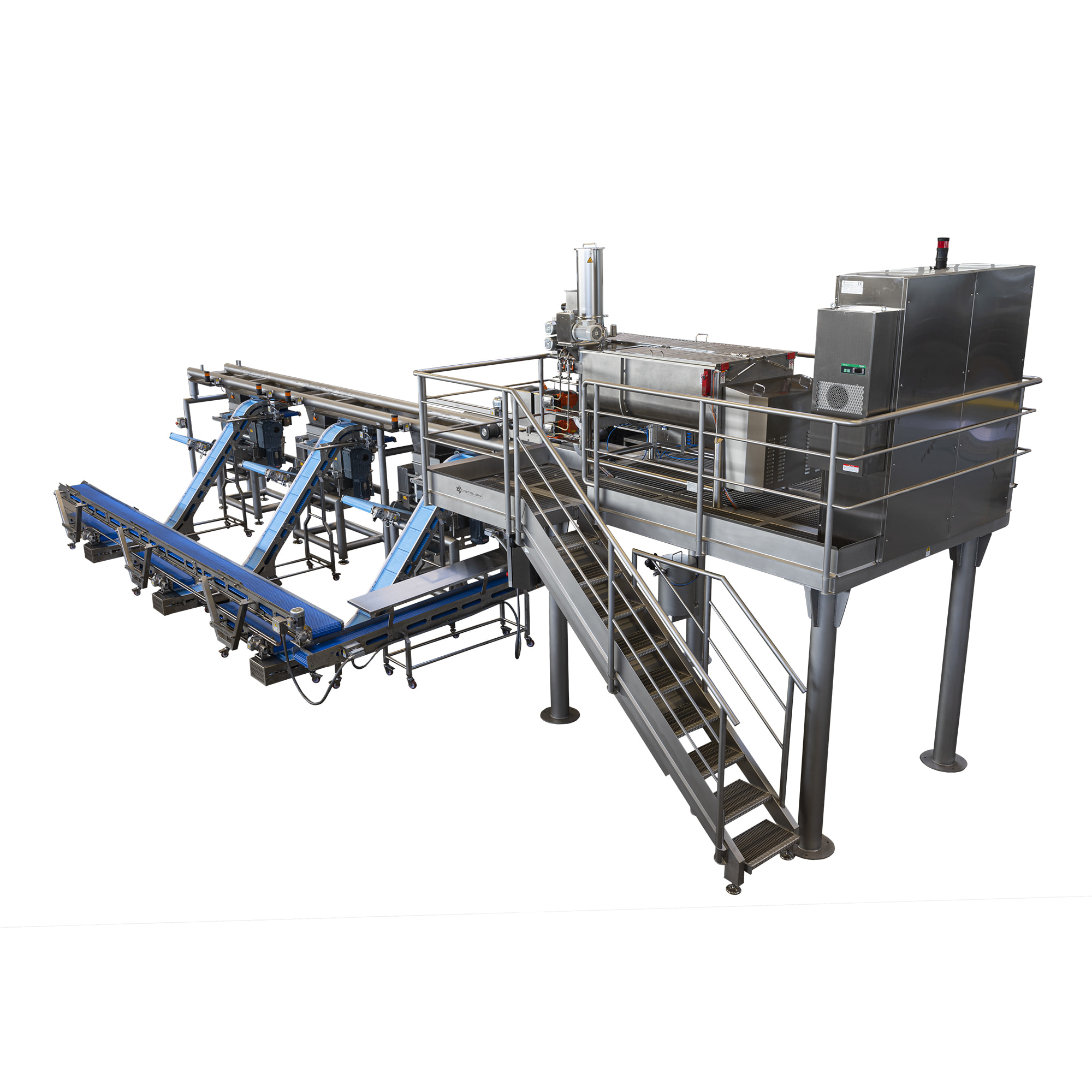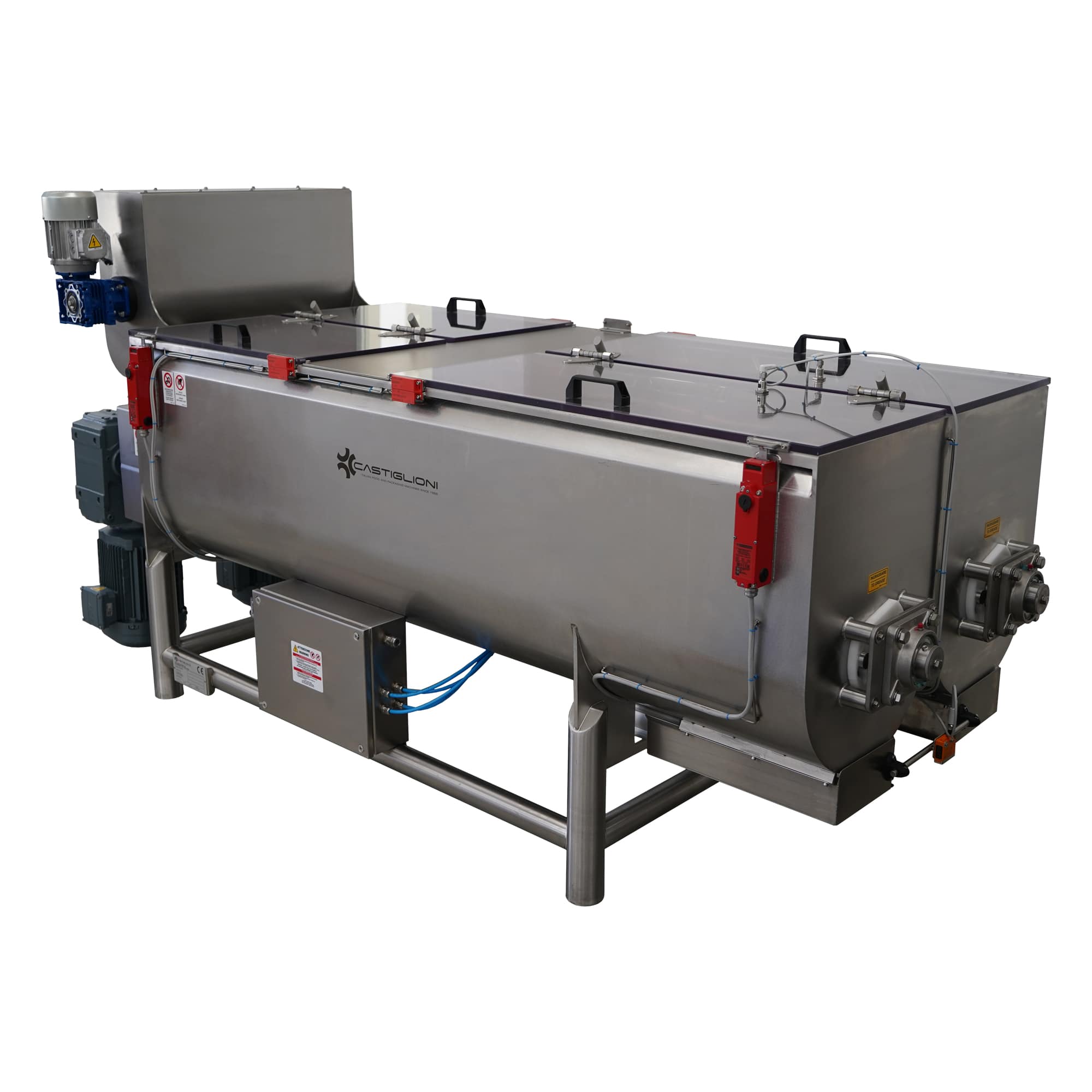 Continuous dough mixer for pasta factories
Model: GR.IM 300/400
Hourly output: up to 400 kg/h
Model: GR.IM 600/800
Hourly output: up to 800 kg/h
Model: GR.IM 1000/1200
Hourly output: up to 1400 kg/h
Machinery for pasta factories equipped with one or more tanks for continuous dough kneading, with and without gluten. The machine is designed to feed sheeting machines or extruders within an industrial production line. The machine can be accessorized with a shuttle feeder for dough distribution.
Tiltable mixer
Model: S80
Model: S100
Tilting dough kneader and mixer.
Dough mixer with shutter
Model: S80 – Shutter gate
Dough mixer with unloading shutter.
Automatic-loading and tilting dough mixer
Model: S80-R
Model: S100-R
Liftable and tiltable dough mixer.