Fresh pasta pre-dryers for industrial-level pasta factories. These pasta factory machines are designed to reduce product humidity in the production line.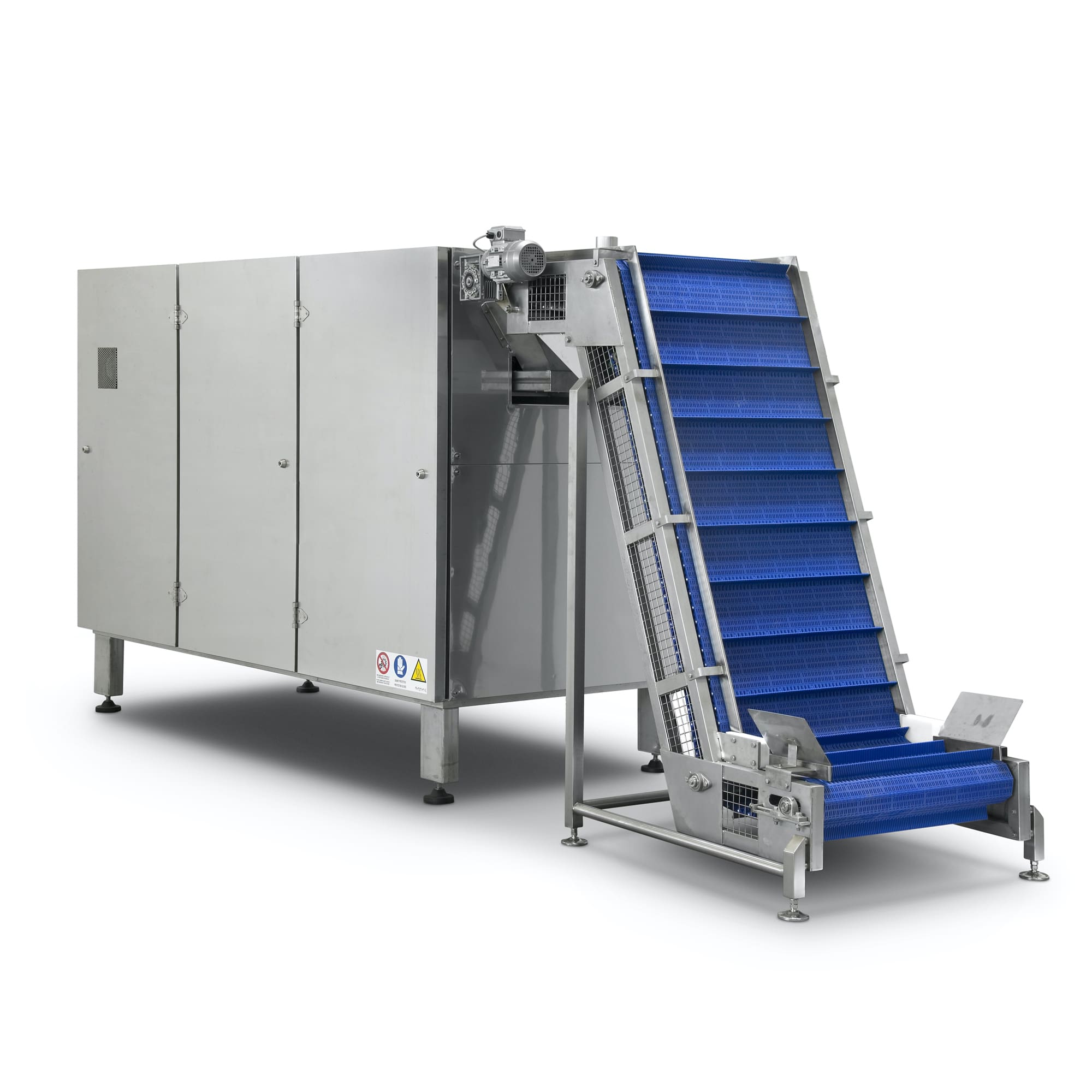 Fresh pasta Pre-Dryer
Model: EC
Hourly output: from 100 kg/h to 1000 kg/h
The pasta belt pre-dryer is suited for industrial pasta productions and for continuous production. Machine size can be adjusted to meet the production requirements of your pasta factory.
This machine is designed for processing short-cut and filled pasta produced by presses or forming machines.