Deep-freezing spiral
The spiral freezer is a high-performance machine which provides extreme versatility to production lines. Combined with a suitable refrigerated cell, it is useful for processing food products such as fresh pasta, short-cut and stuffed pasta, bakery products, ready-made dishes and many more products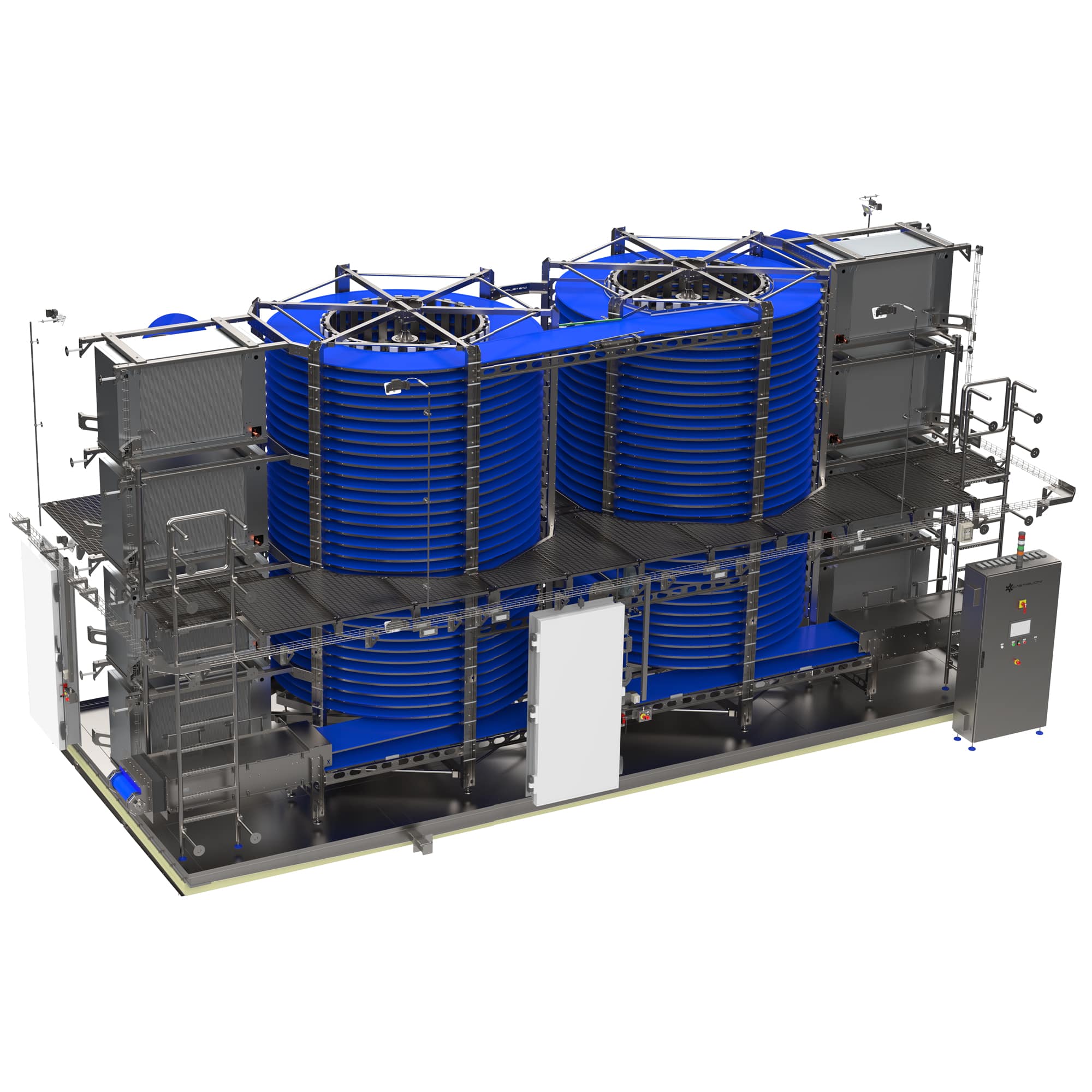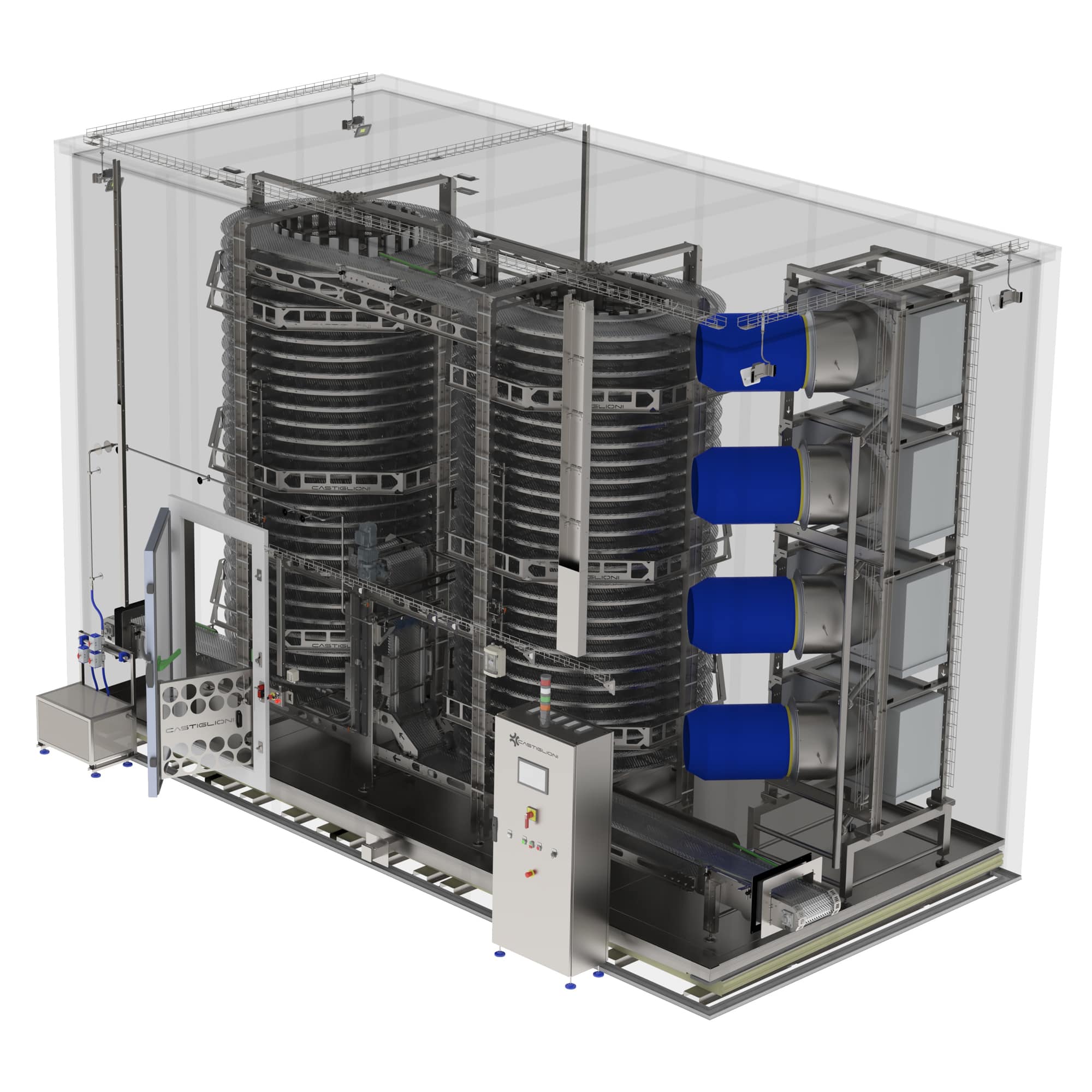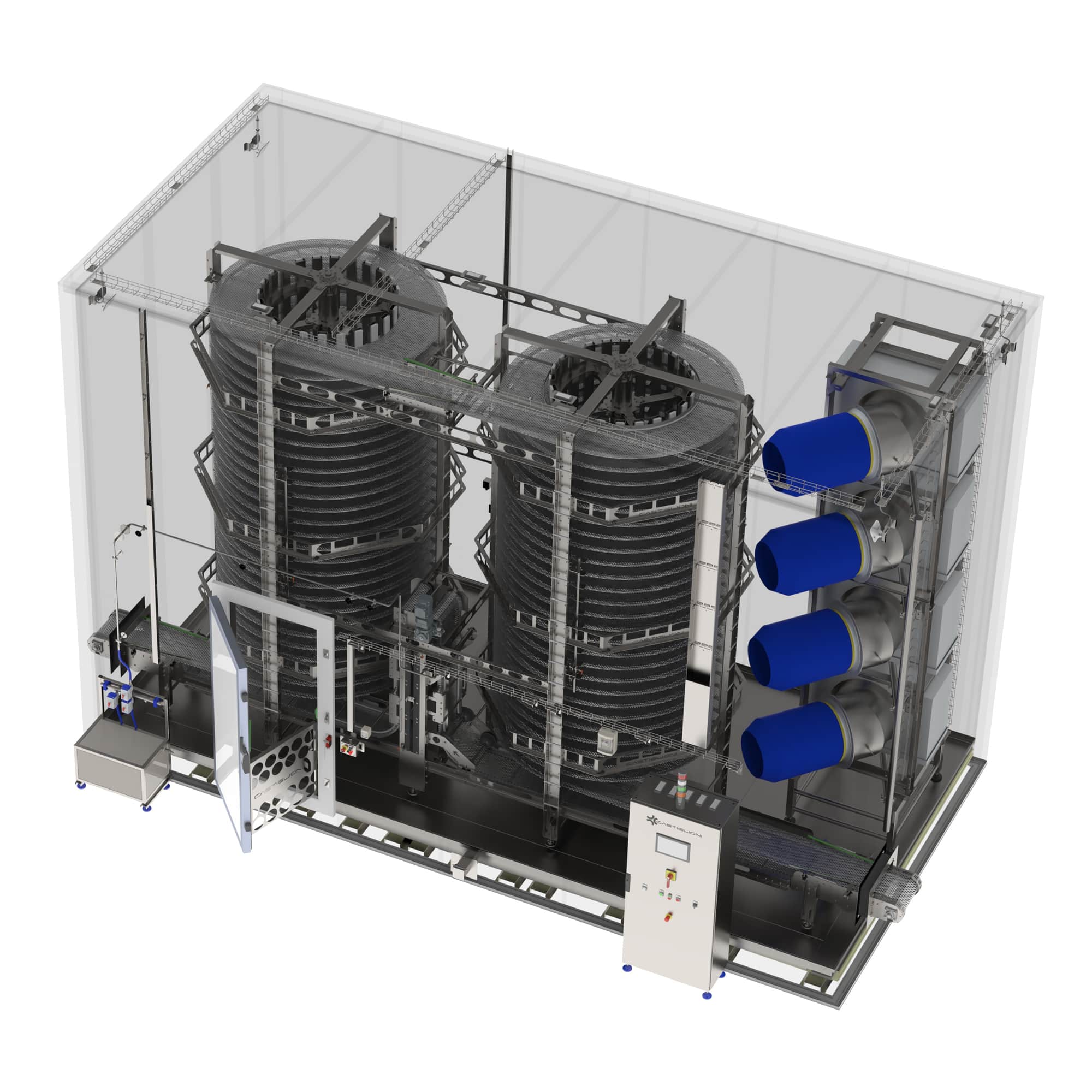 Deep-freezing spiral
Our freezing spiral offers amazing flexibility within the production line of your pasta factory or food industry. Its structure entirely made of stainless steel ensures strength and durability. The conveyor belt, chosen according to the product to be treated, ensures the proper holding and adherence of the products along the treatment spiral.
Equipped with a forced ventilation system for internal recirculation of cold air, the system ensures precise control of thermal conditions. The containment cell, properly insulated, manages to keep the internal thermal conditions, promoting optimal and uniform freezing.
Thanks to the PLC, the plant is easily controlled and programmed to match specific production needs. This feature enables efficient and customized management of the entire process.
Our machinery is complete with CE declaration of conformity, certifying compliance with strict safety and quality standards.