Our spiral pasteurisers are suitable for middle and large-sized pasta factories. These machines are designed to improve the production performance and versatility of your line and reduce machine operating costs. These machines are ideal for processing short-cut and filled fresh pasta, but they are so versatile that they can process a wide range of bulk or packed food products.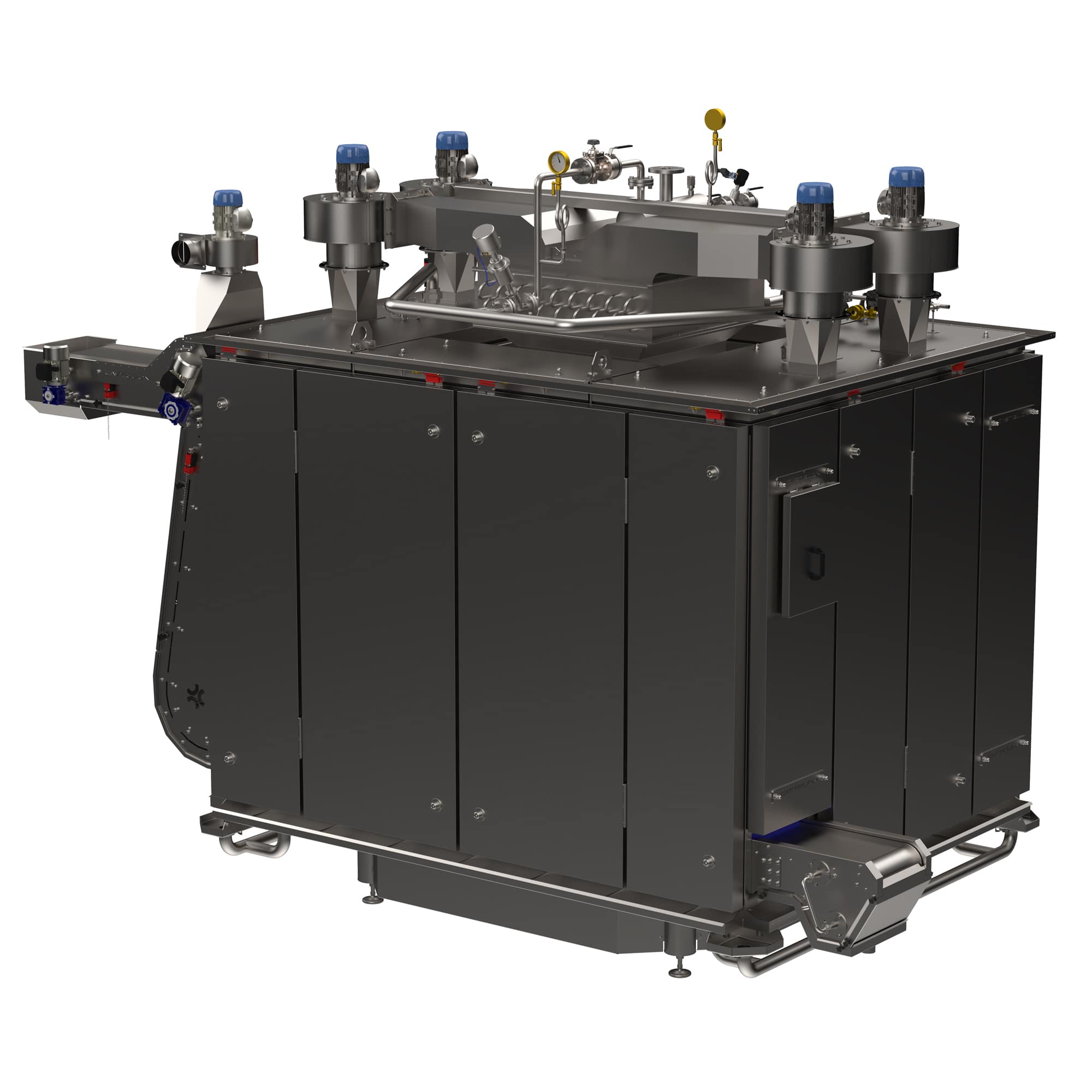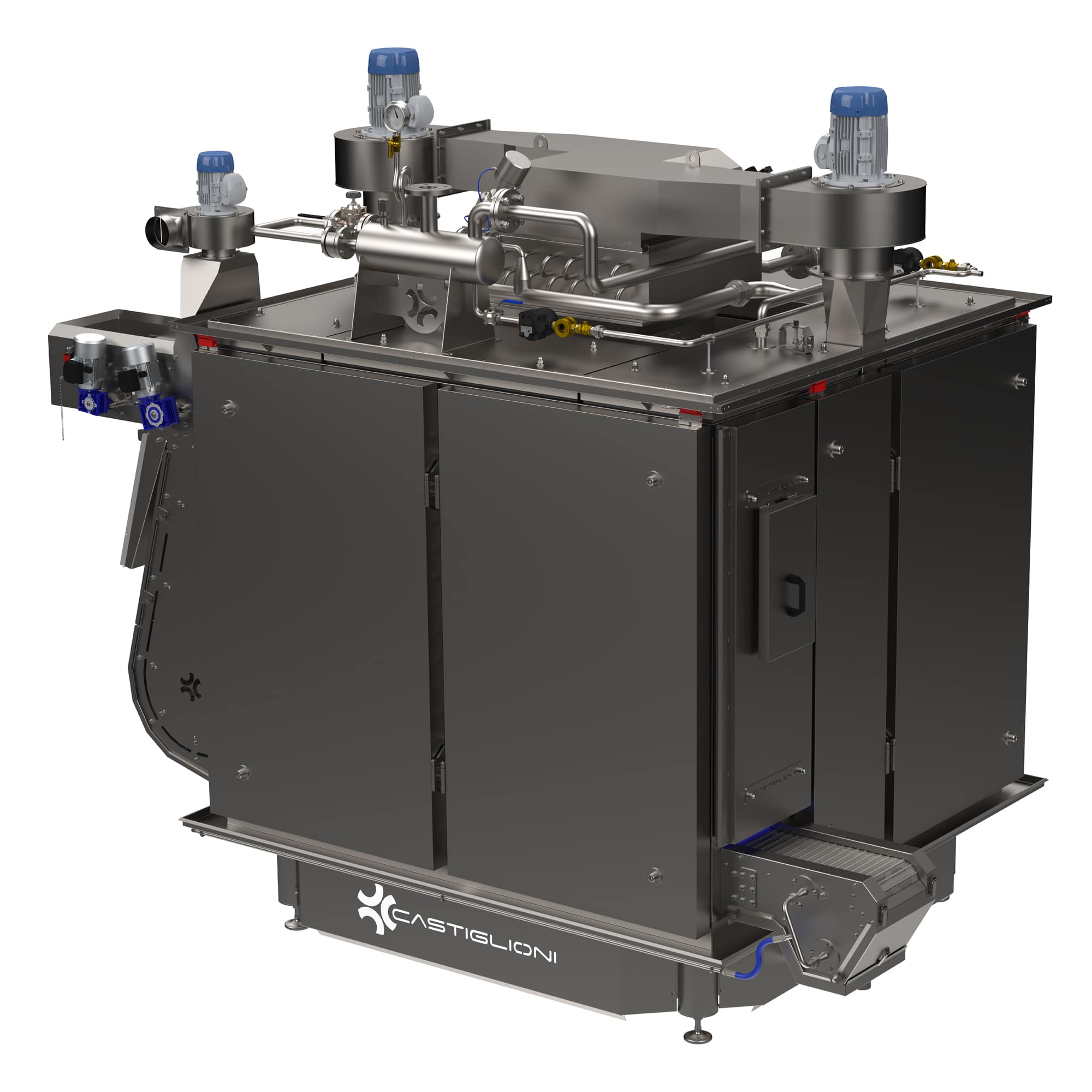 Spiral pasteuriser and dryer
Model: P13-81-DA
Model: P15-115-DA
Our spiral pasteuriser provides highly versatile heat treatment for finished products. Moreover, a specially designed internal partition is used to replace the drying process with a hot-air step which maintains product sensory properties unaltered.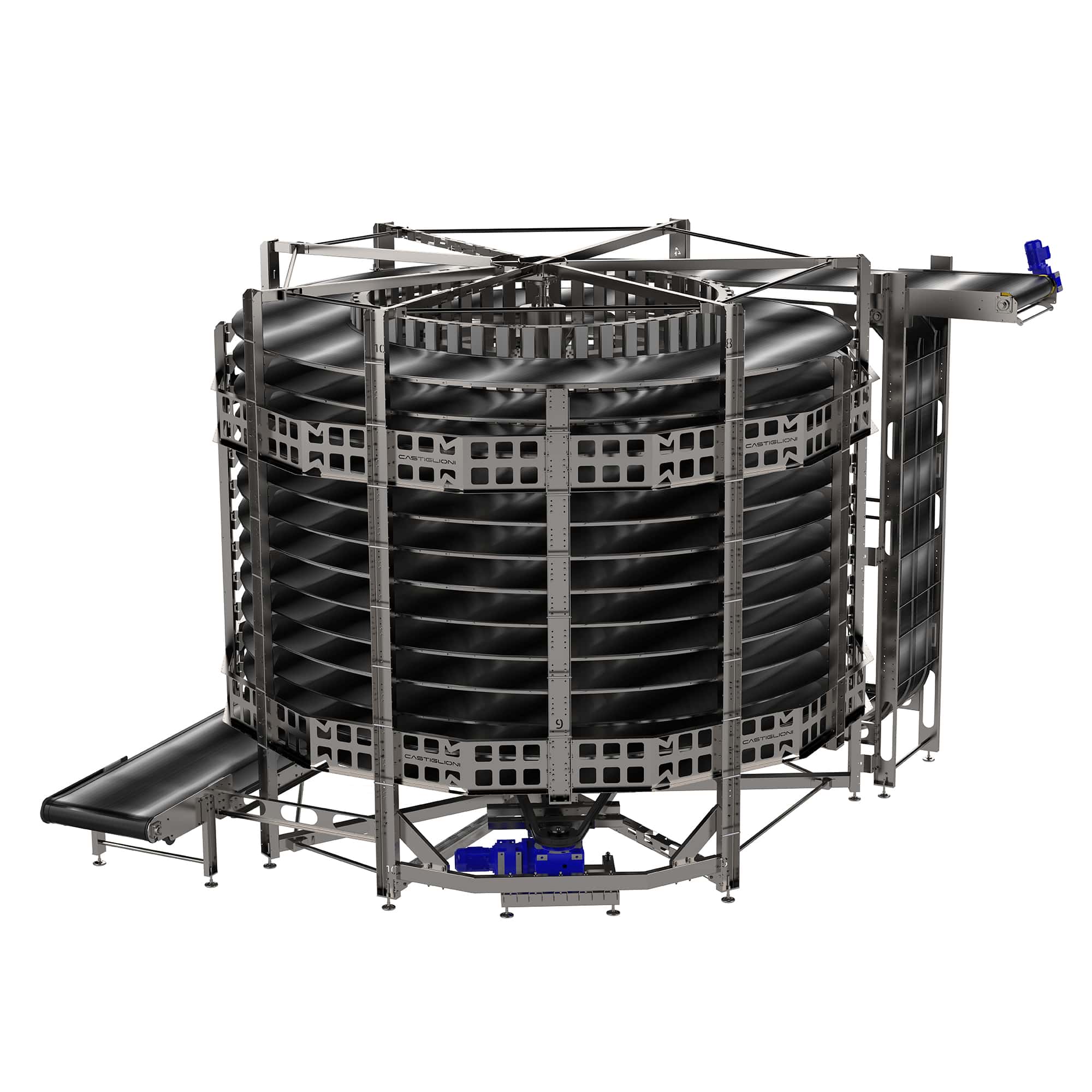 Post-packaging spiral pasteuriser
Our spiral pasteuriser is designed to reduce the bacterial load of the products and is useful to pasteurise products packed in pouches or on trays.