Industrial pasta factory and pasta machines
Fresh pasta machines for large productions
Solutions for your industrial pasta factory, pasta machines from dough production to heat treatment. We build fresh pasta machines, ravioli and forming machines, cooking equipment and pasteurizers. Learn about our industrial pasta machines.
Continuous mixing machines and shuttle distribution plants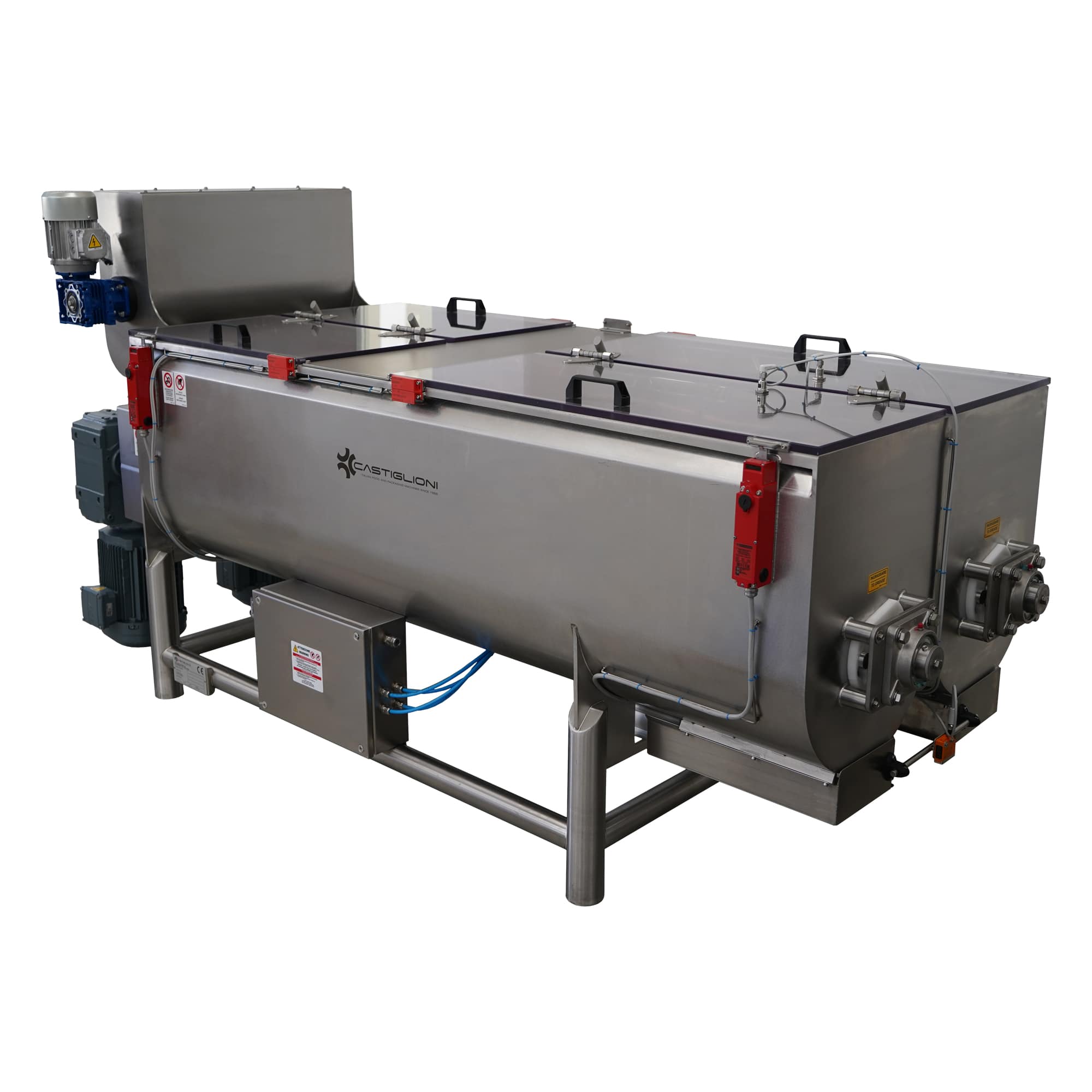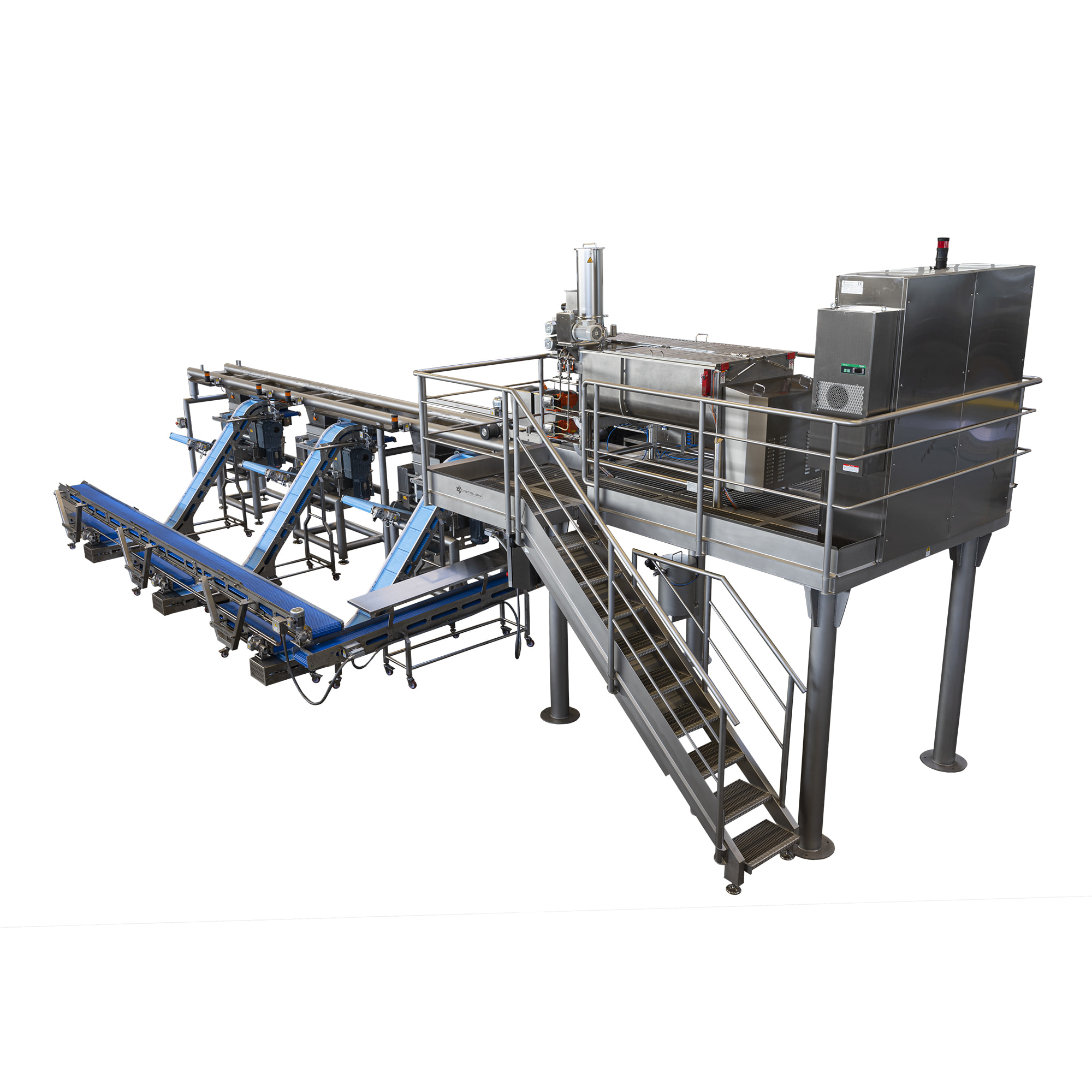 Fresh pasta machines for large productions
Dough mixing machines. We offer solutions for batch production such as tilting or rolling shutter dough mixers and solutions for continuous production.
Each machine will be studied and designed according to the type of dough to be produced and the quantity needed.
In the case of a continuous production plant, the kneader can be equipped with a shuttle, which is useful for sorting the dough produced into the various lines below.
Automatic extrusion presses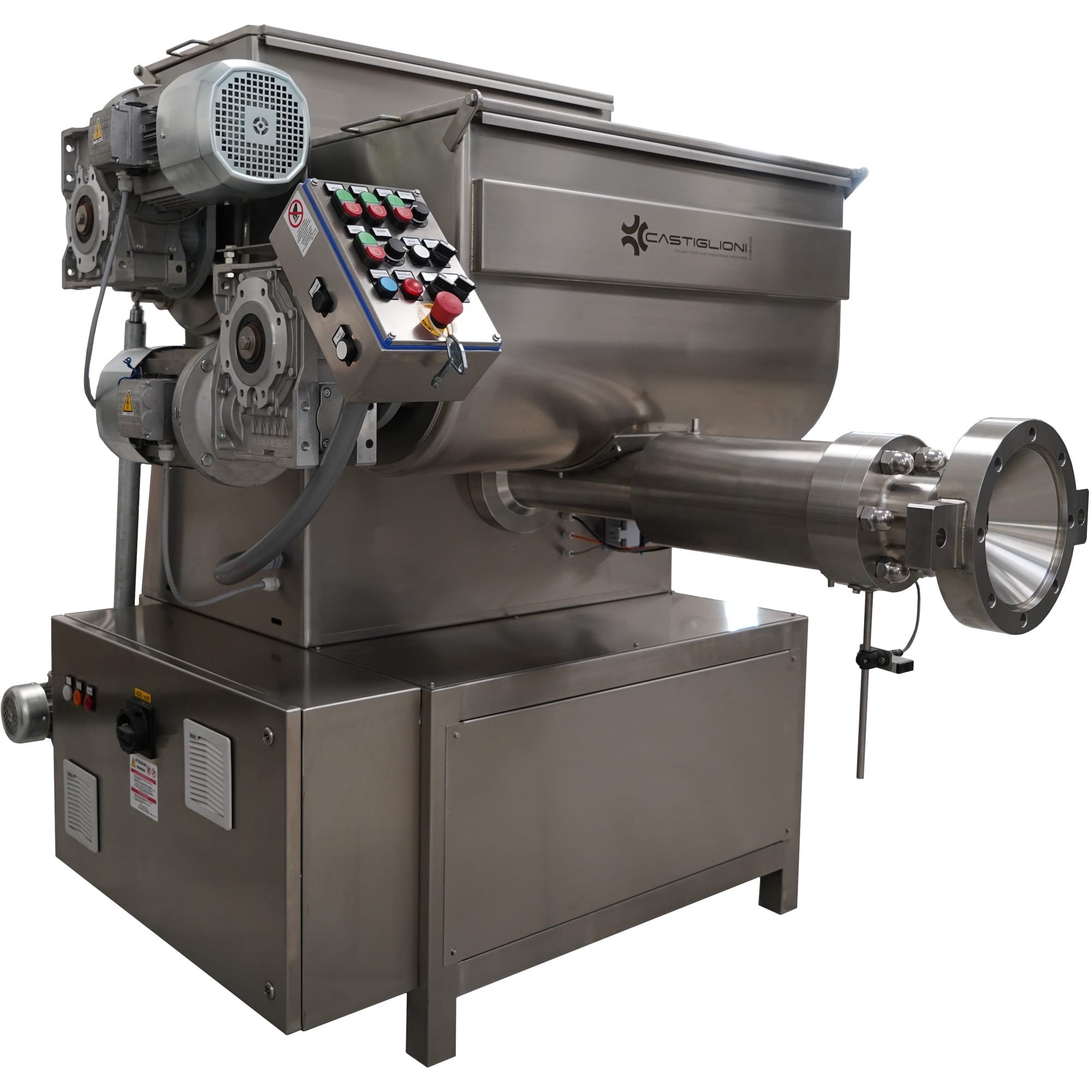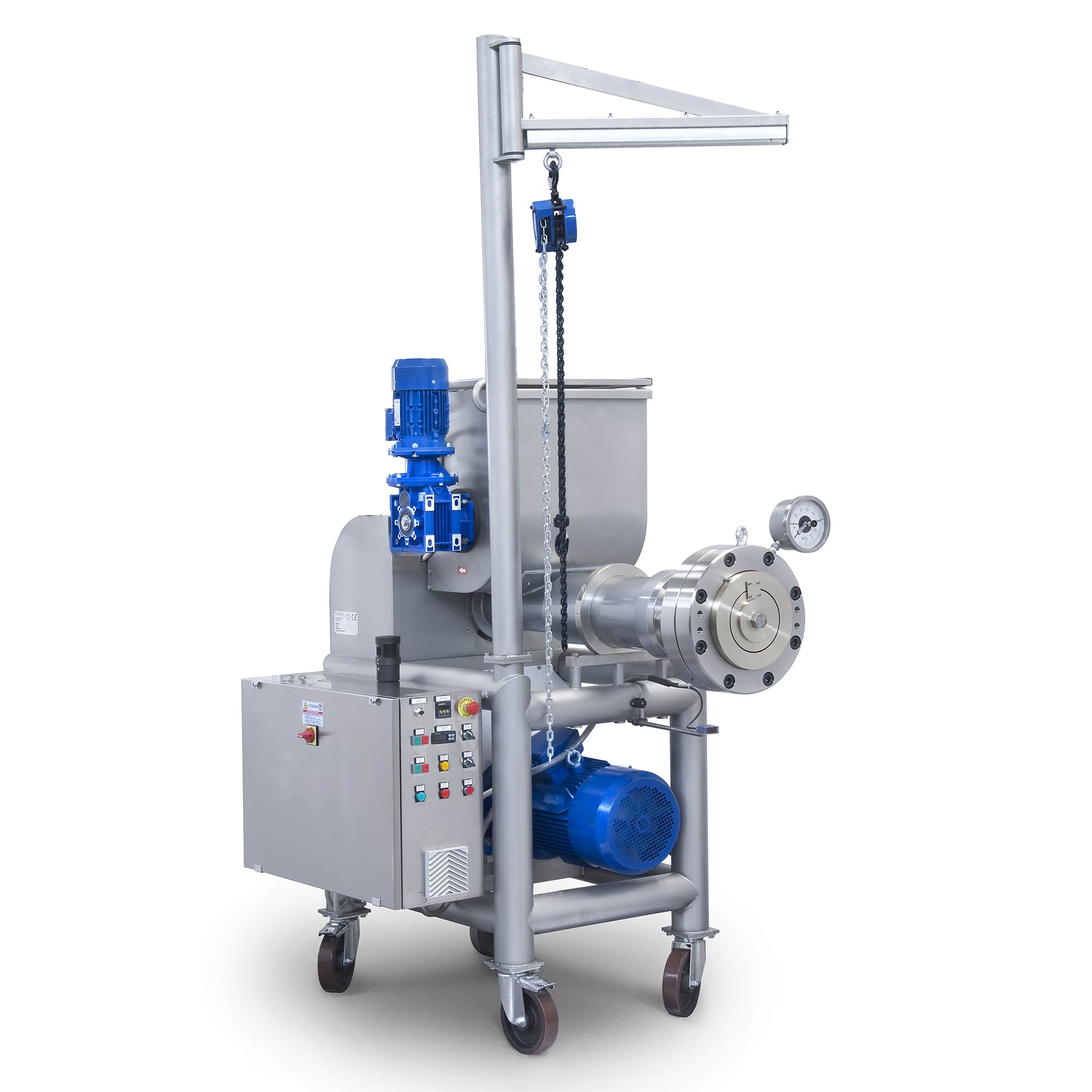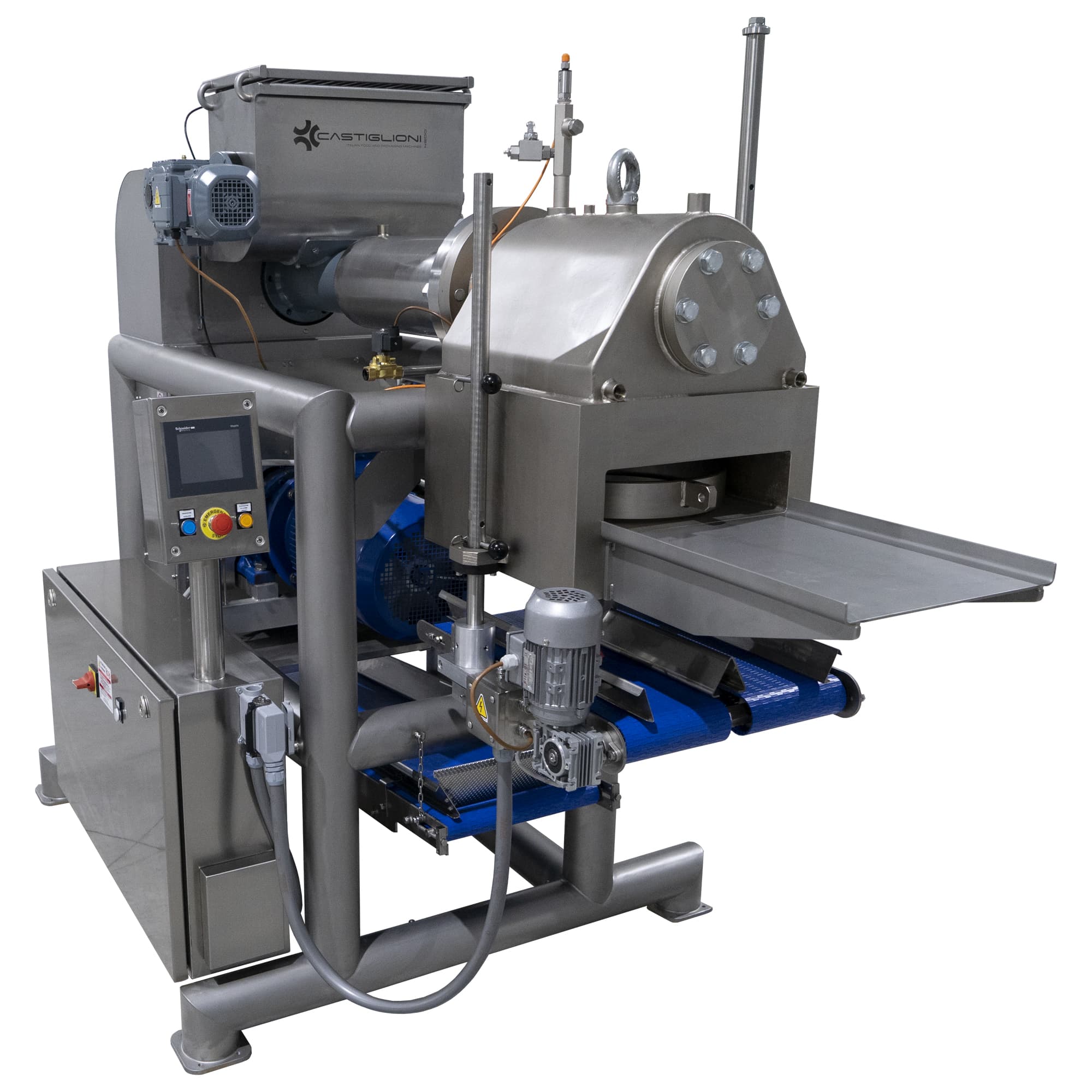 Machines for extruded pasta
Machine for the production of extruded pasta, fresh or to be dried.
Depending on the extrusion head, the machine will be able to produce different sizes. In the case of horizontal head, the machine will be set up for the production of short pasta and pasta sheets. With a vertical head, on the other hand, long pasta shapes will be obtained.
The machine can work with any type of flour, even gluten-free.
Automatic sheeters and laminators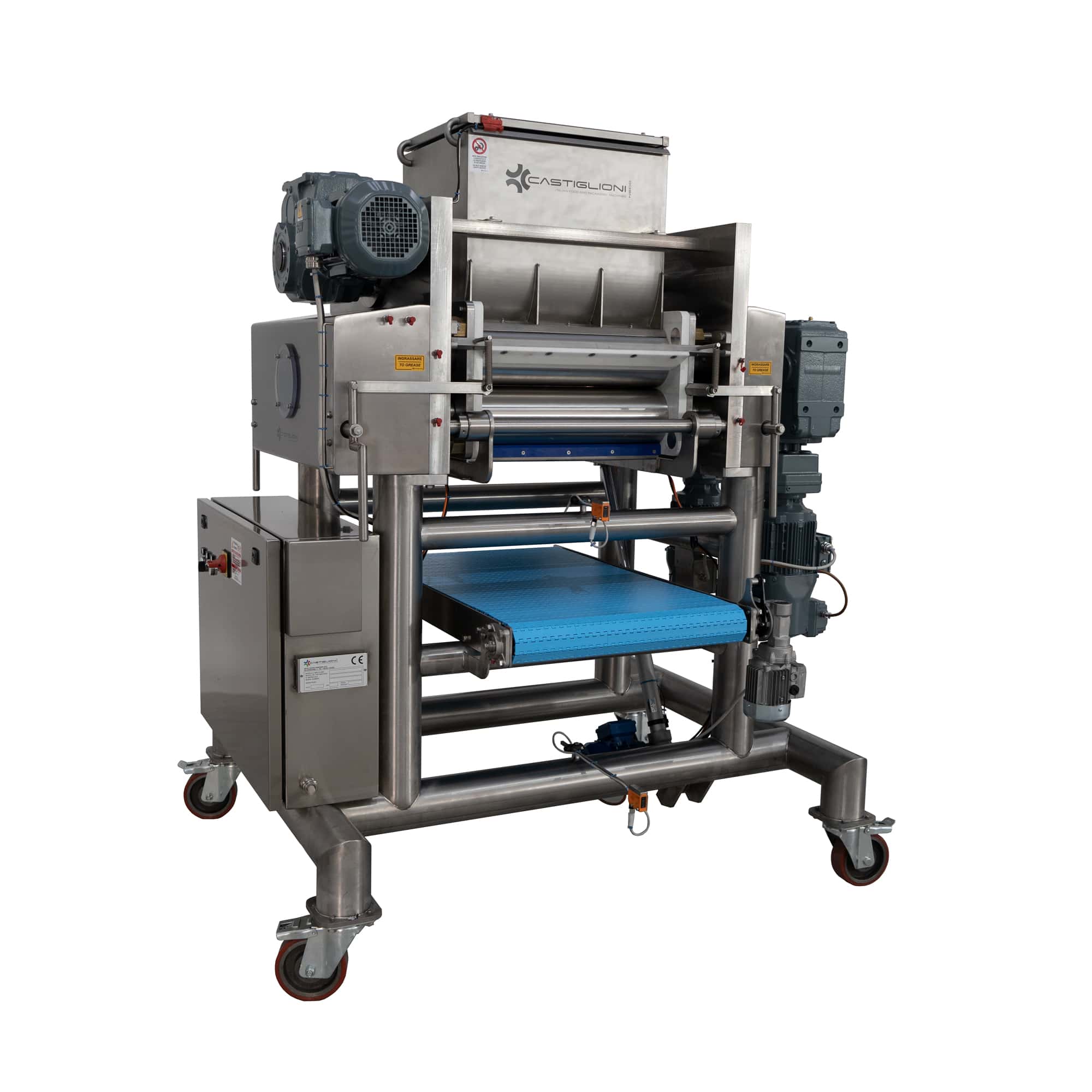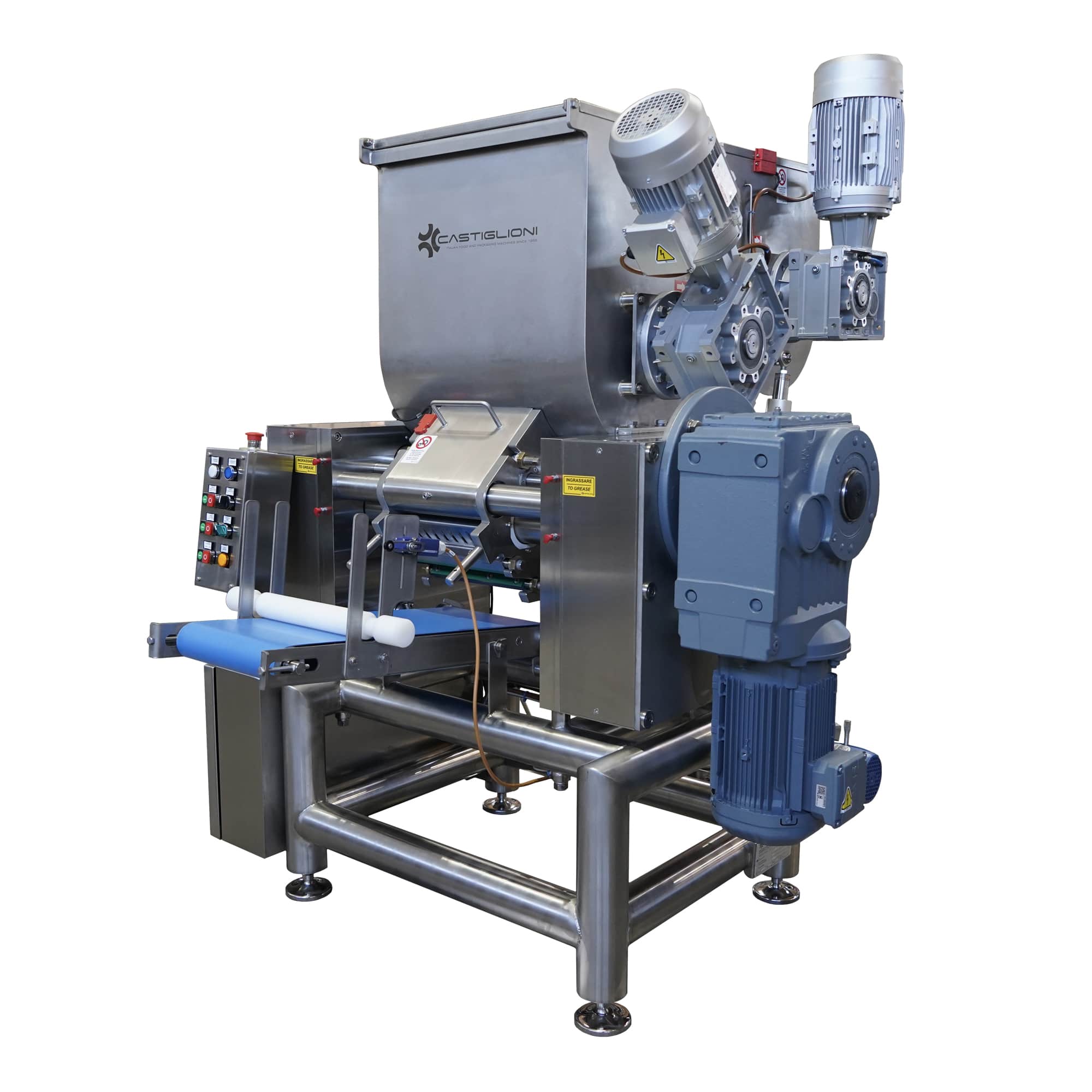 Fresh pasta sheeters
Pasta sheets making machine for feeding forming machines.
The machines are suitable for large industrial pasta factories, set up to work in a production line thanks to their electrical panel.
The machine will take in the dough to be processed, thinning it to the required thickness for forming. In case a second lamination is needed, an automatic calibrator can be added to achieve the desired result.
Forming machines for stuffed pasta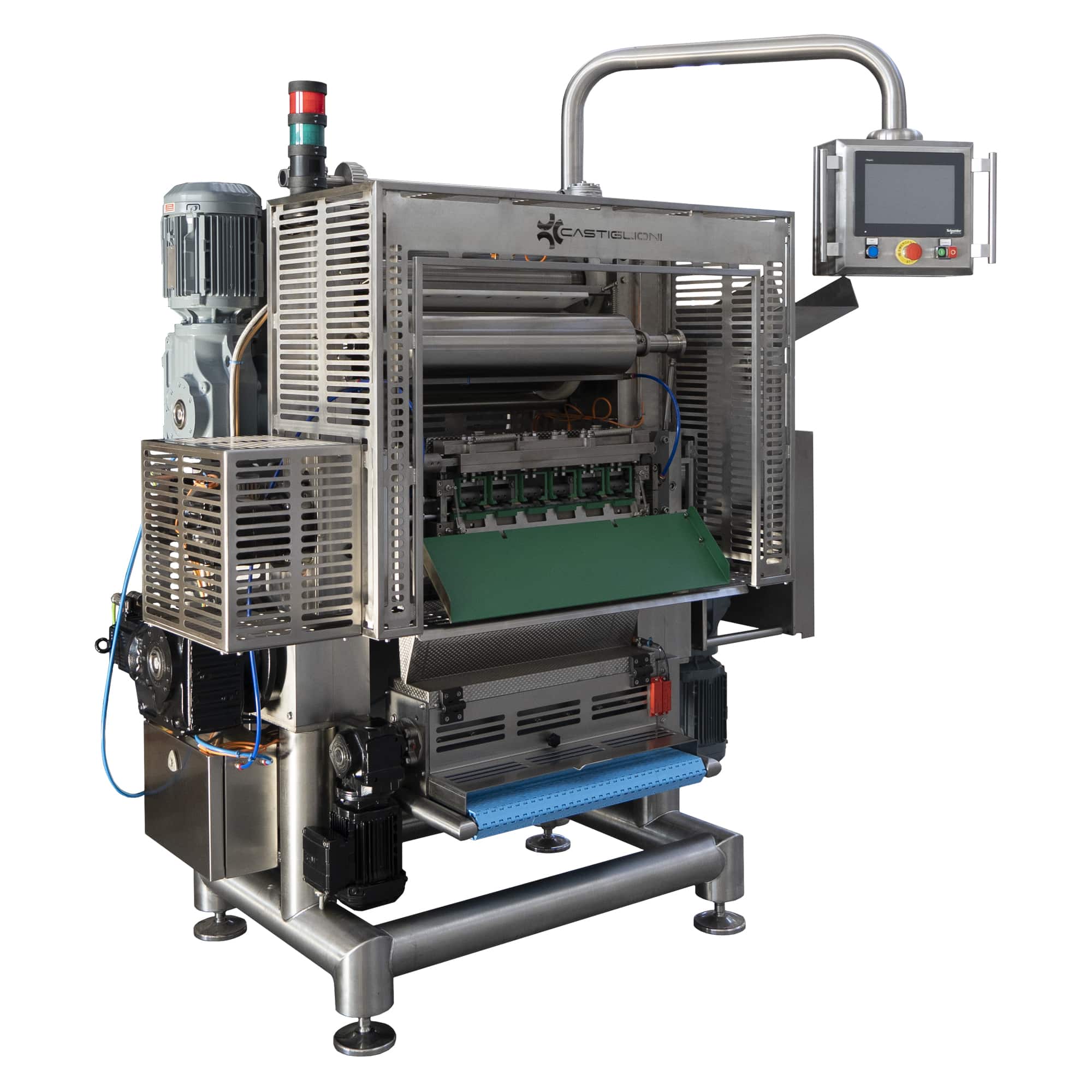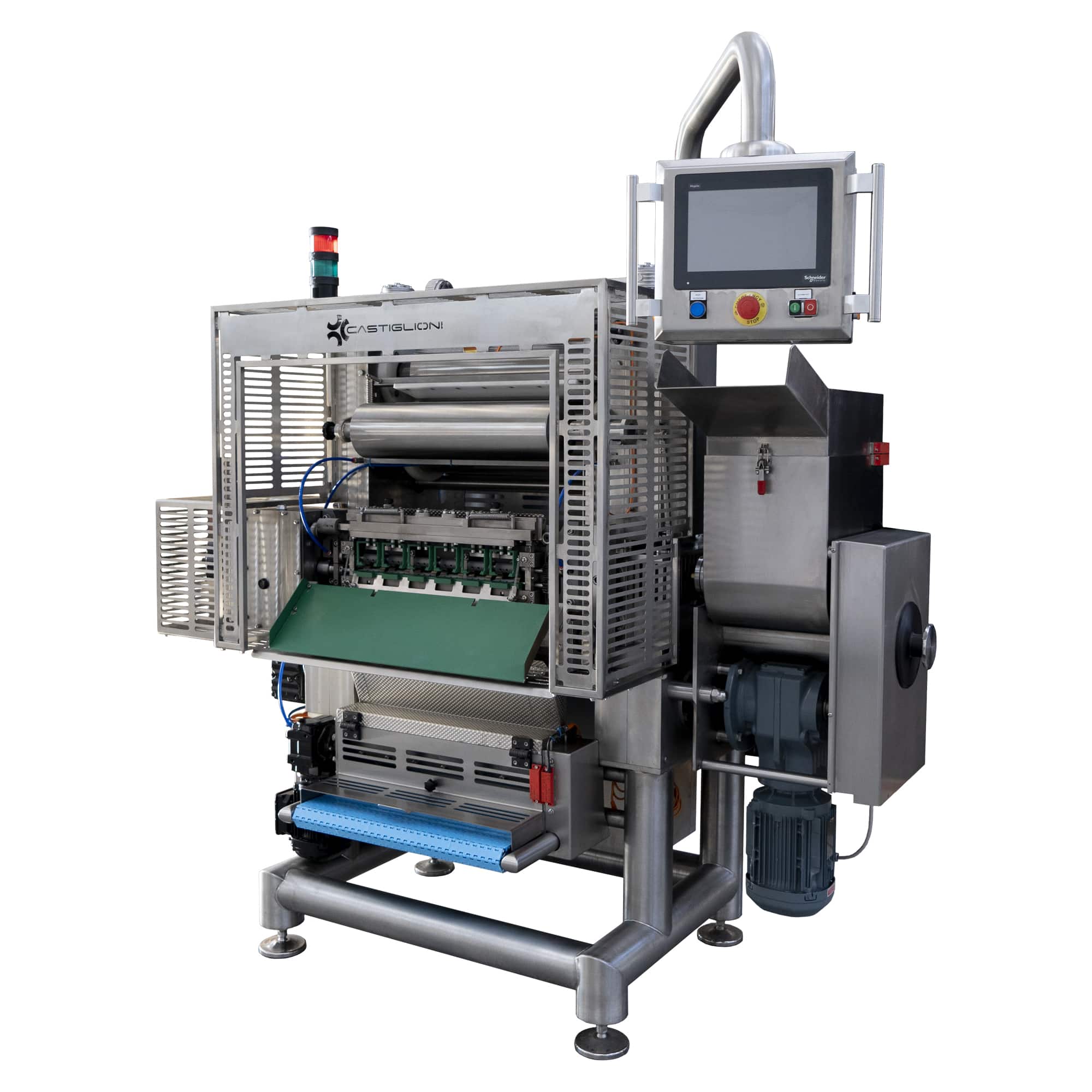 Cappelletti and agnolotti machines
Single sheet stuffed pasta machines
Forming machine for cappelletti and agnolotti with punches for industrial pasta factories. The machine has an interchangeable mold for format change.
Machines set up to work within a production line, complete with scrap cutter and PLC for recipe control and management. The sheet feeding and the amount of filling can also be adjusted while the machine is running, adapting to the speed of the production line.
In addition, thanks to its electrical panel with PLC, the machine can be prepared for Industry 4.0 interconnection.
Automatic ravioli machines
Double sheet ravioli machines
Double sheet ravioli forming machines for industrial pasta factories. The machine allows the production of double sheet ravioli with product already separated.
Ravioli are formed using easily interchangeable molds, increasing flexibility in your pasta factory's production.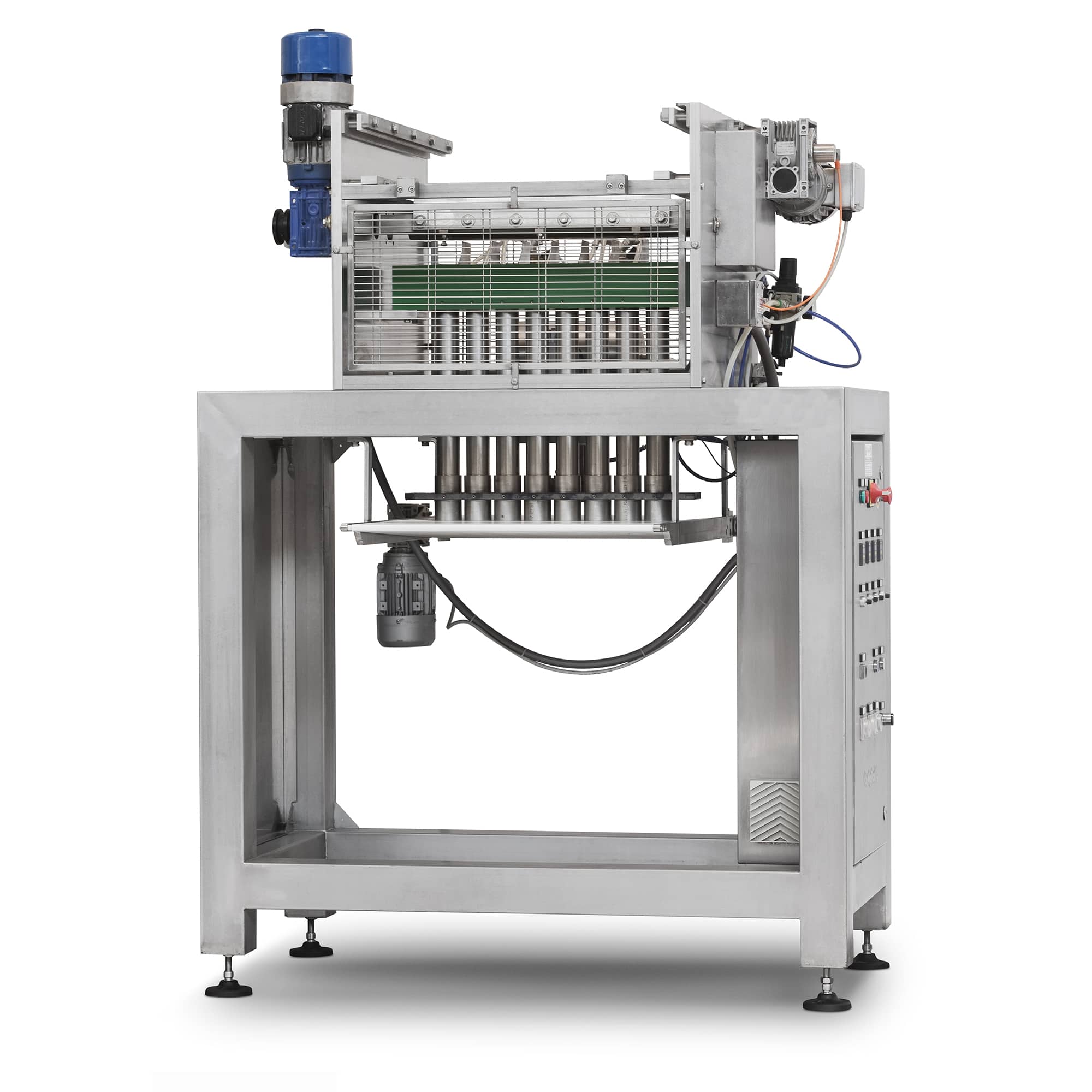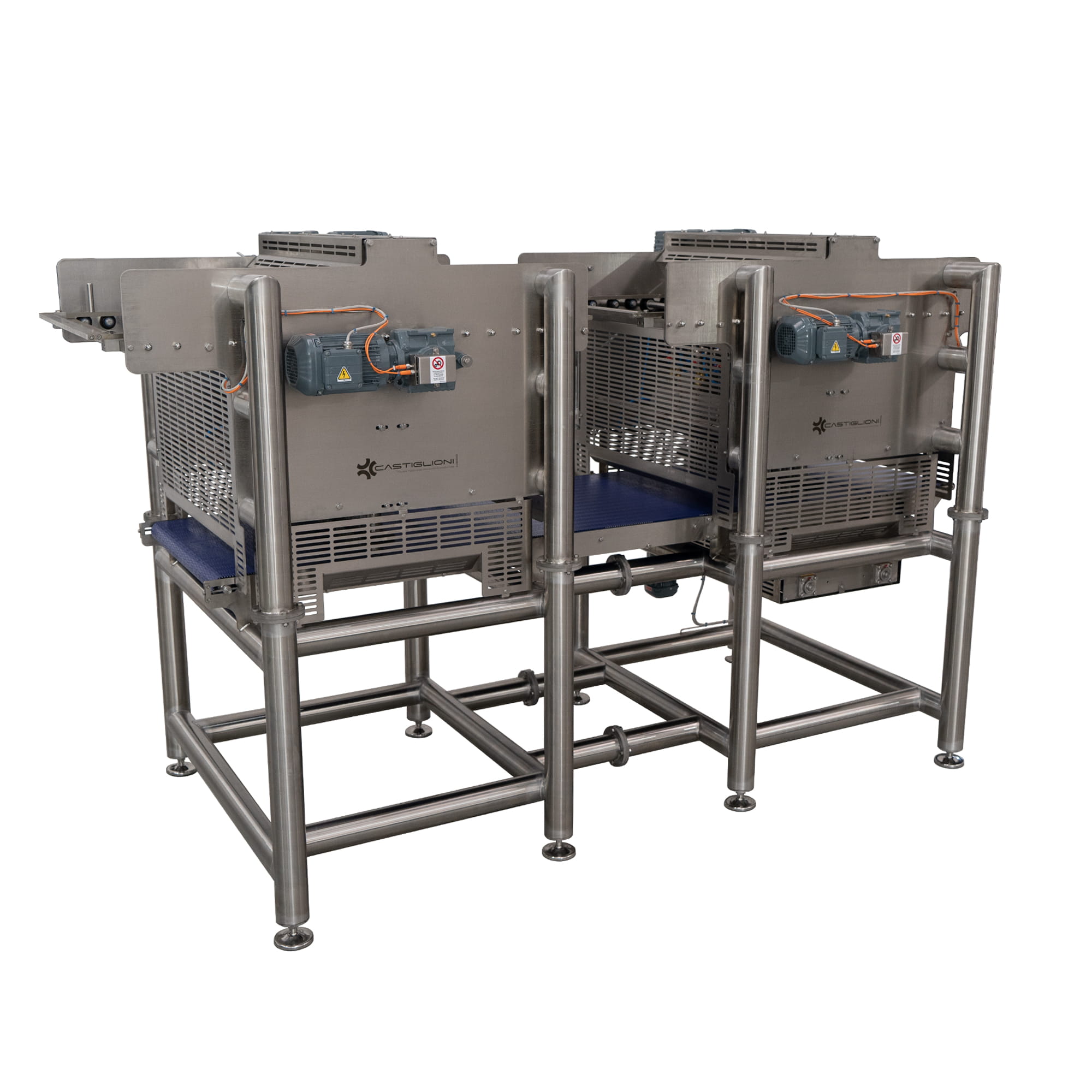 Nesting machines
Machines for making fresh pasta nests, to be dried or frozen.
The machine will take in the pasta sheet, this will then be cut according to the mold in the machine, dividing it into portions and forming the classic nest shape.
The machine will arrange the dough nests neatly on a belt or trays at the outlet, from which you can go to dry or freeze the product.
Pasteurizers for fresh, long, short and stuffed pasta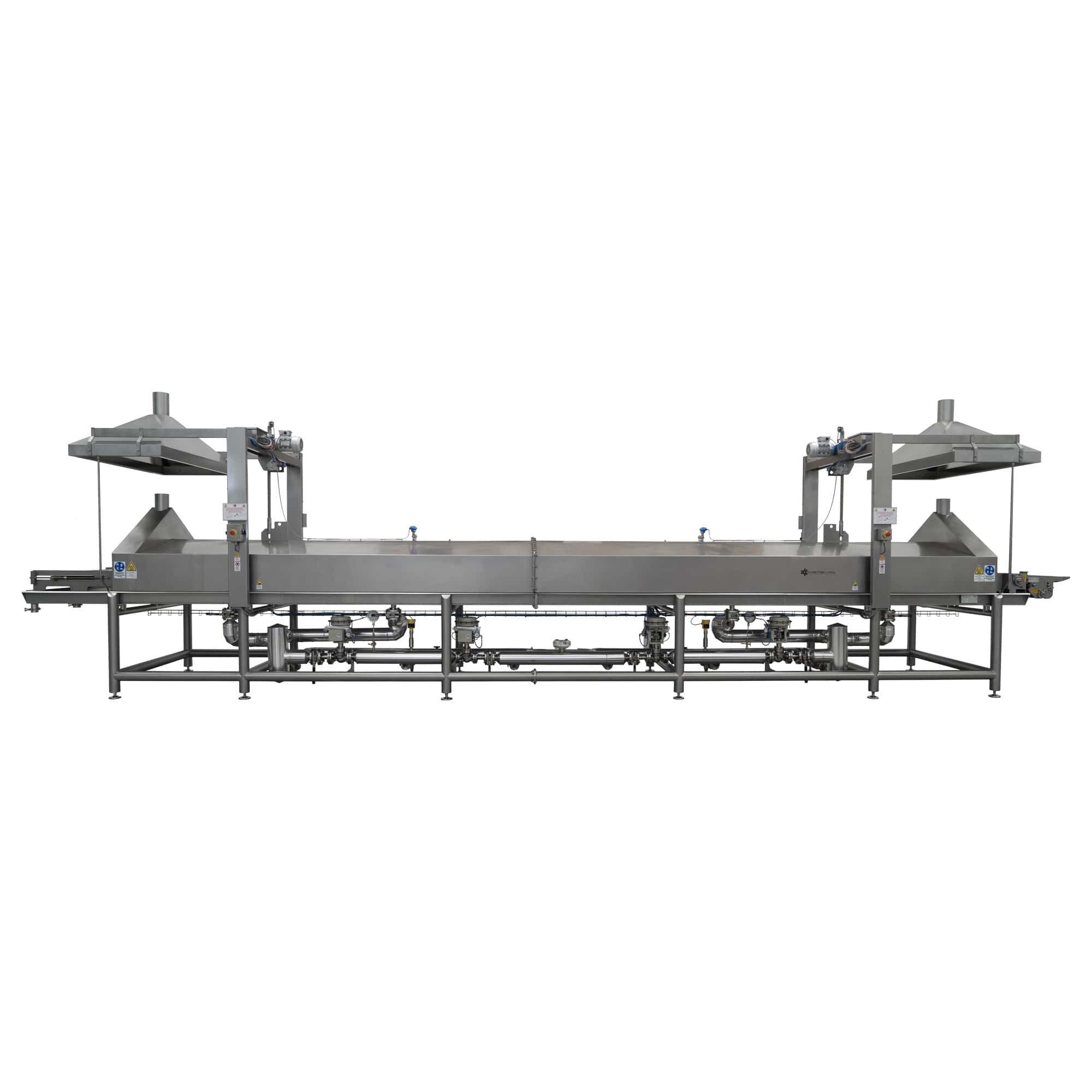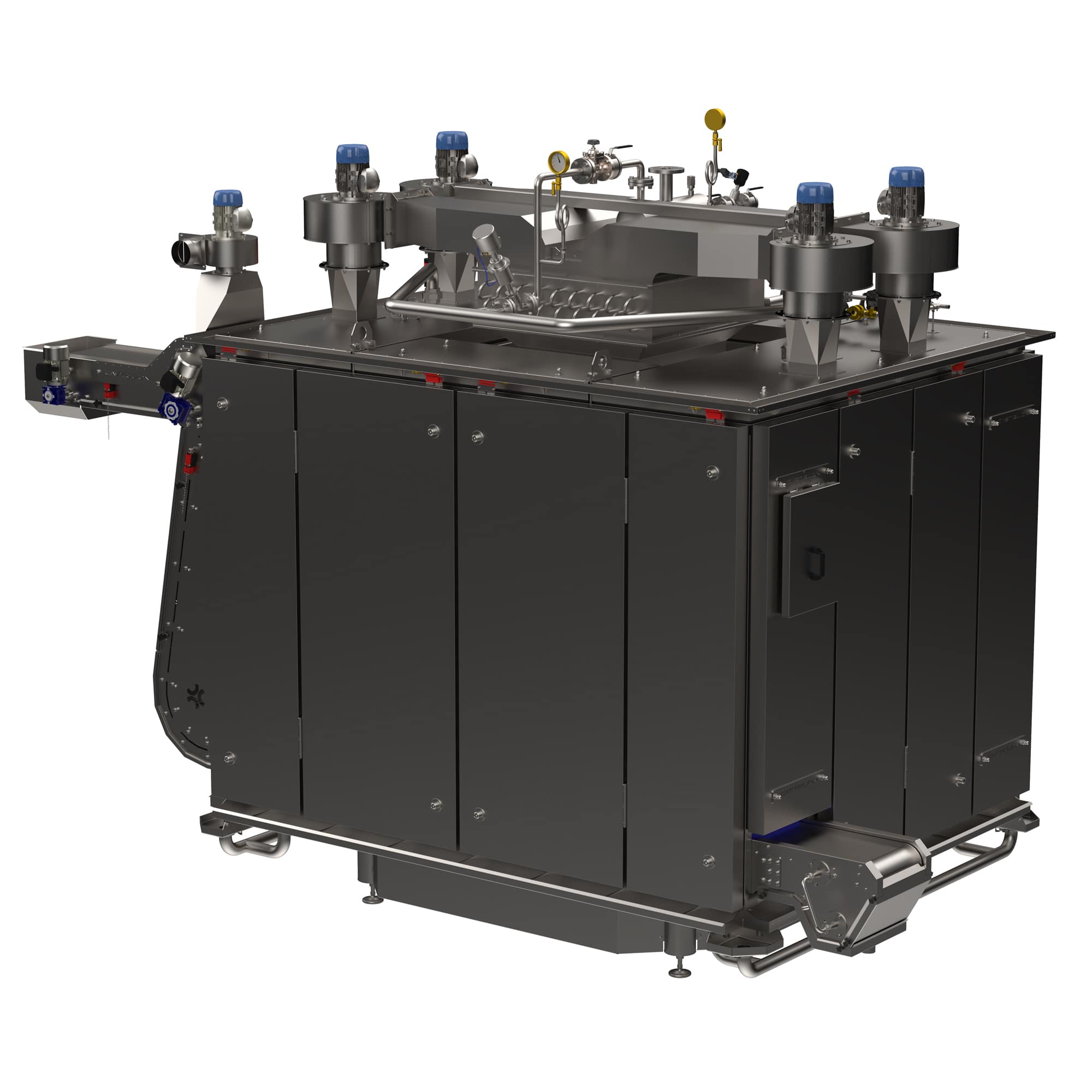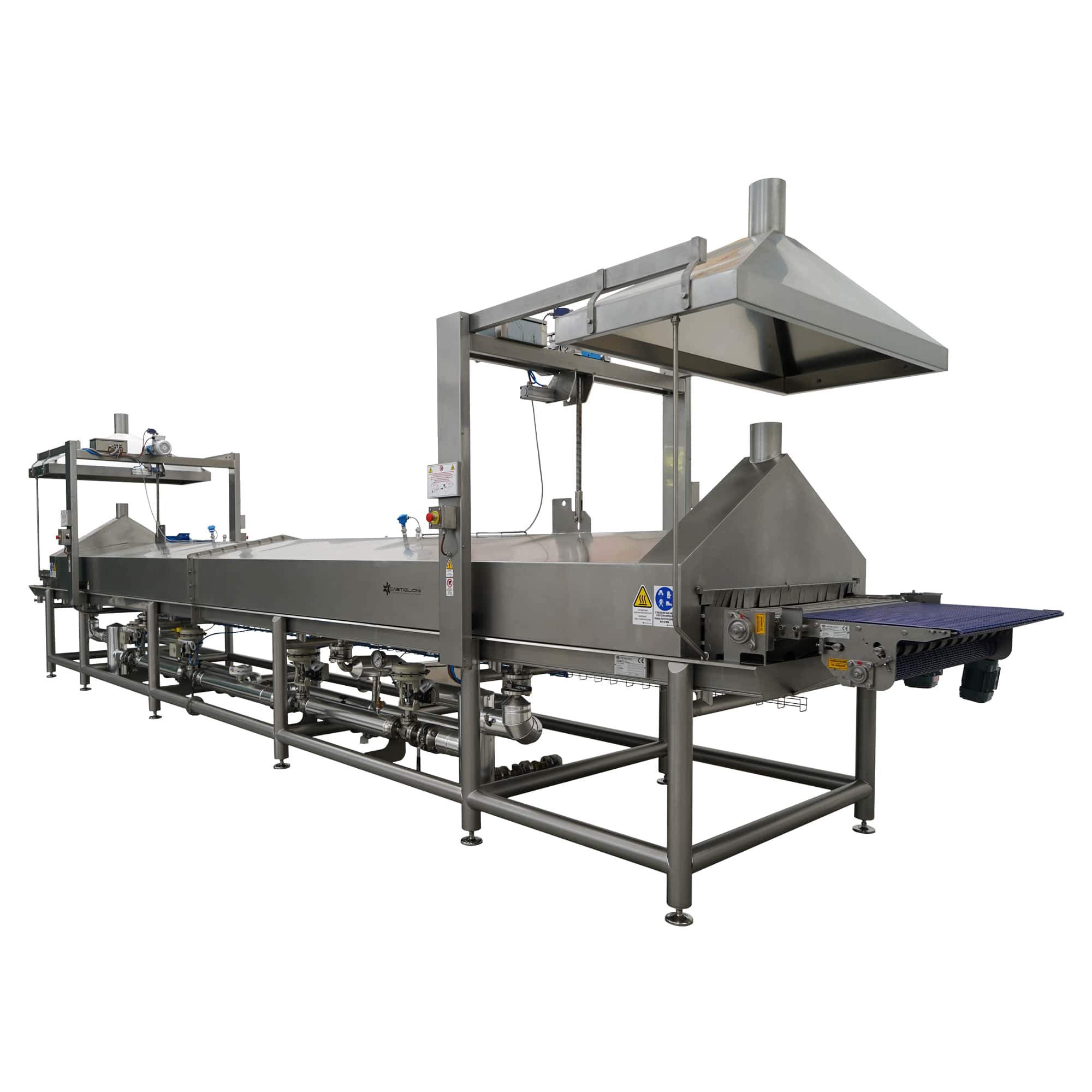 Industrial pasteurizers for fresh pasta
Our pasteurizers are built for reliability and efficiency in your pasta factory.
We offer linear pasteurizers or spiral pasteurizers, depending on customer demand and production needs.
The pasteurization process allows greater preservation of the product and reduction of the bacterial load. Our machines aim for heat treatment that maintains the organoleptic qualities of fresh pasta by optimizing the pasteurization process.
Cooling and deep-freezing plant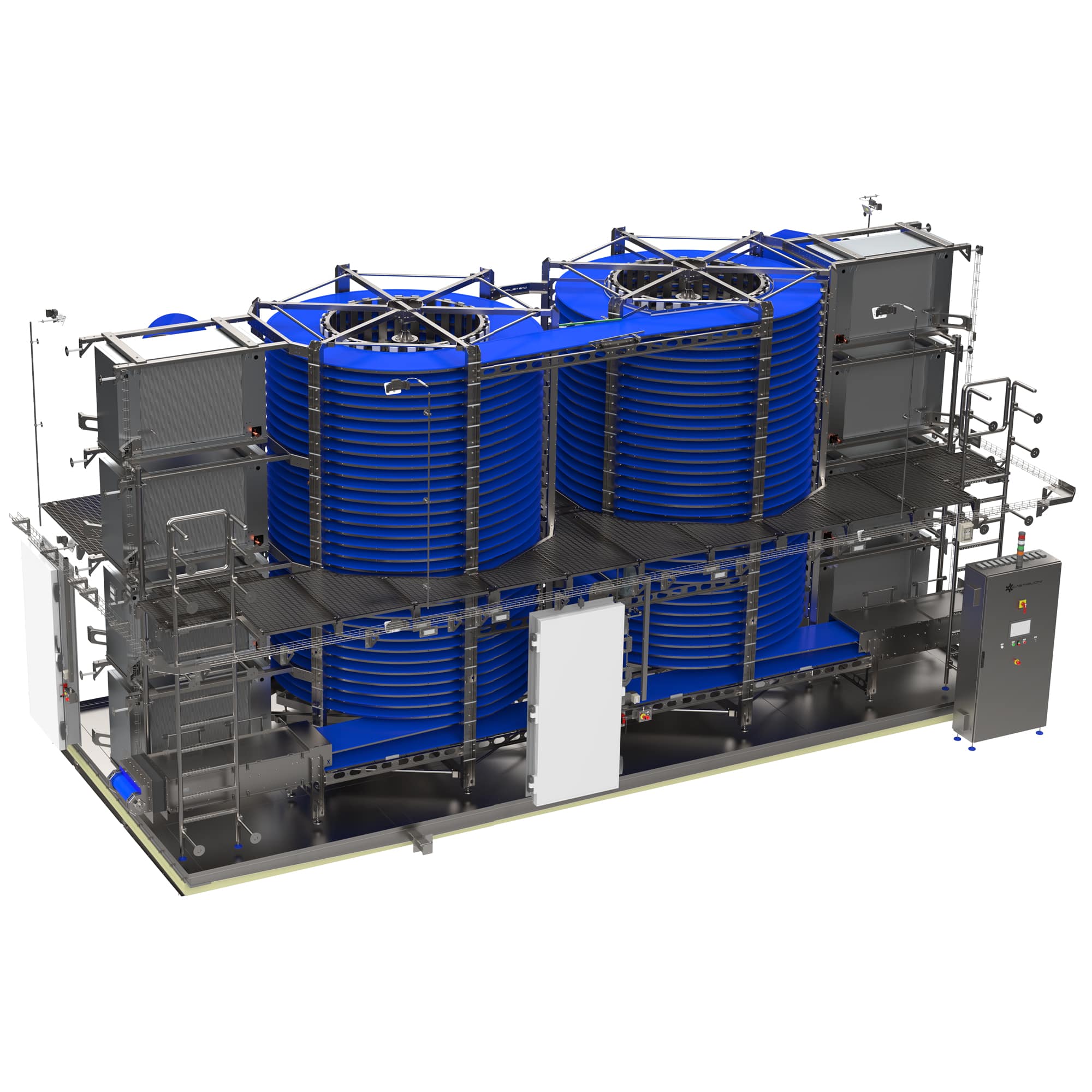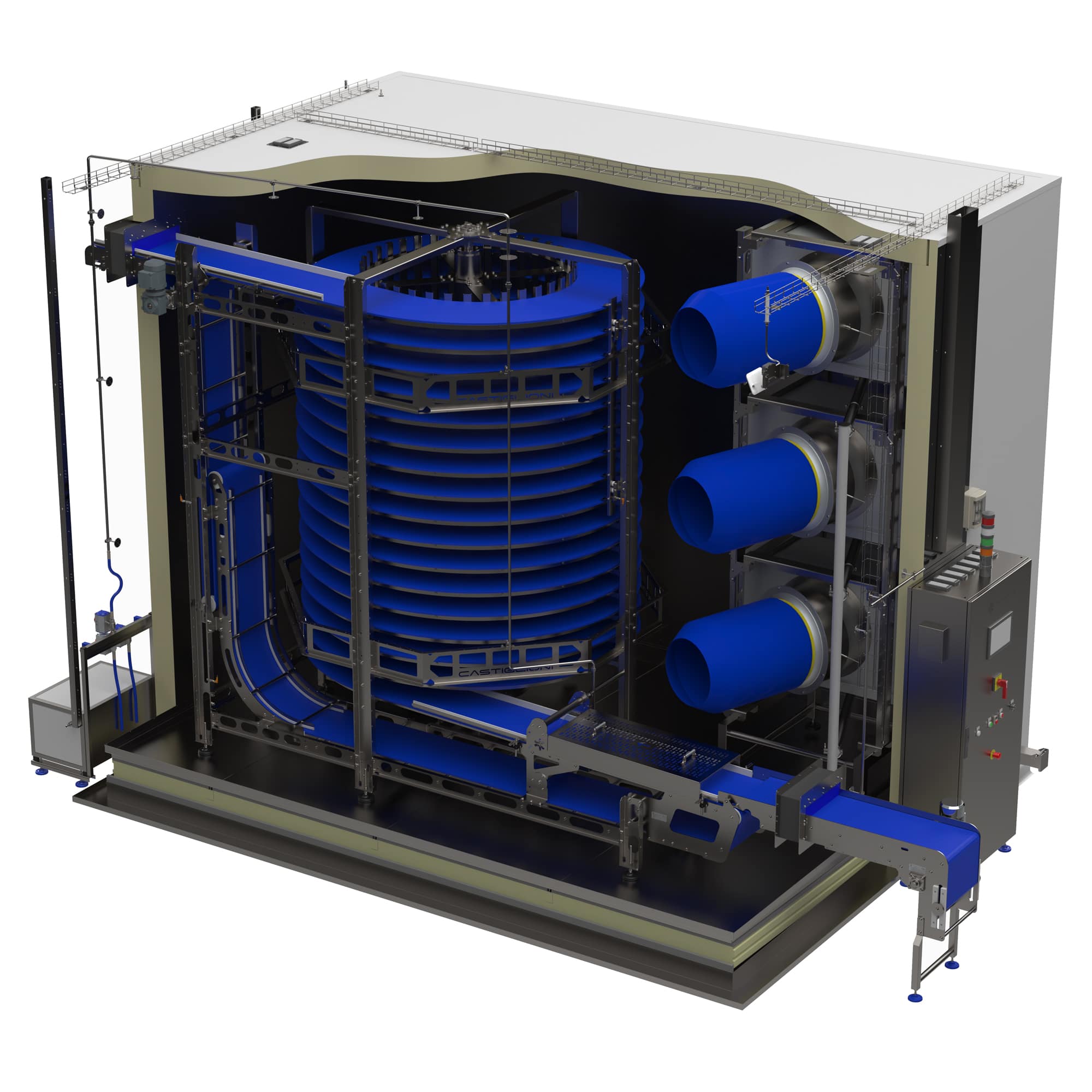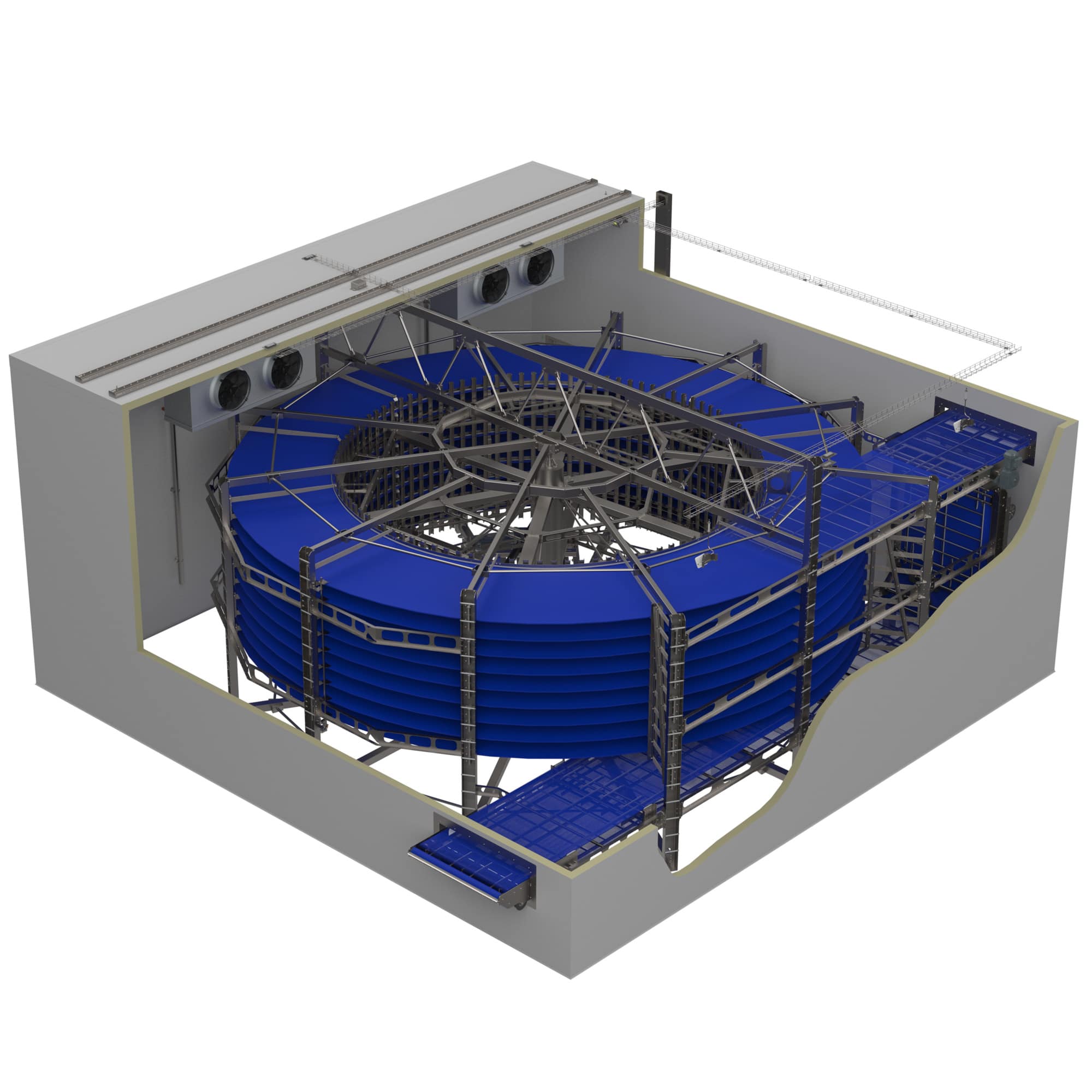 Pasta plants for cooling and freezing
Cooling and freezing spirals give reliability and efficiency to your pasta factory. Thanks to the machine design, heat treatment takes place in a controlled manner, ensuring excellent performance even with different products.
In addition, by reducing energy consumption and occupied volume, it will decrease the operating expenses of the plant.
We build custom cooling and freezing spirals for your industrial pasta factory.