Line for fresh, stuffed and pasteurized pasta
Industrial lines for fresh pasta such as ravioli, cappelletti, gnocchi, cannelloni and lasagna
Fresh pasta lines are designed to give your pasta factory maximum efficiency. We build plants for the production of long pasta, short pasta, stuffed pasta and gnocchi starting from the preparation of dough to the use of pasteurizers for heat treatment.
We offer linear pasteurizers and pasteurization spirals, depending on the customer's needs and the size of the pasta factory. For the pre-packaging stage, on the other hand, we adopt solutions such as spiral or linear coolers, up to the freezing of the product.
Machines for fresh stuffed and pasteurized pasta production line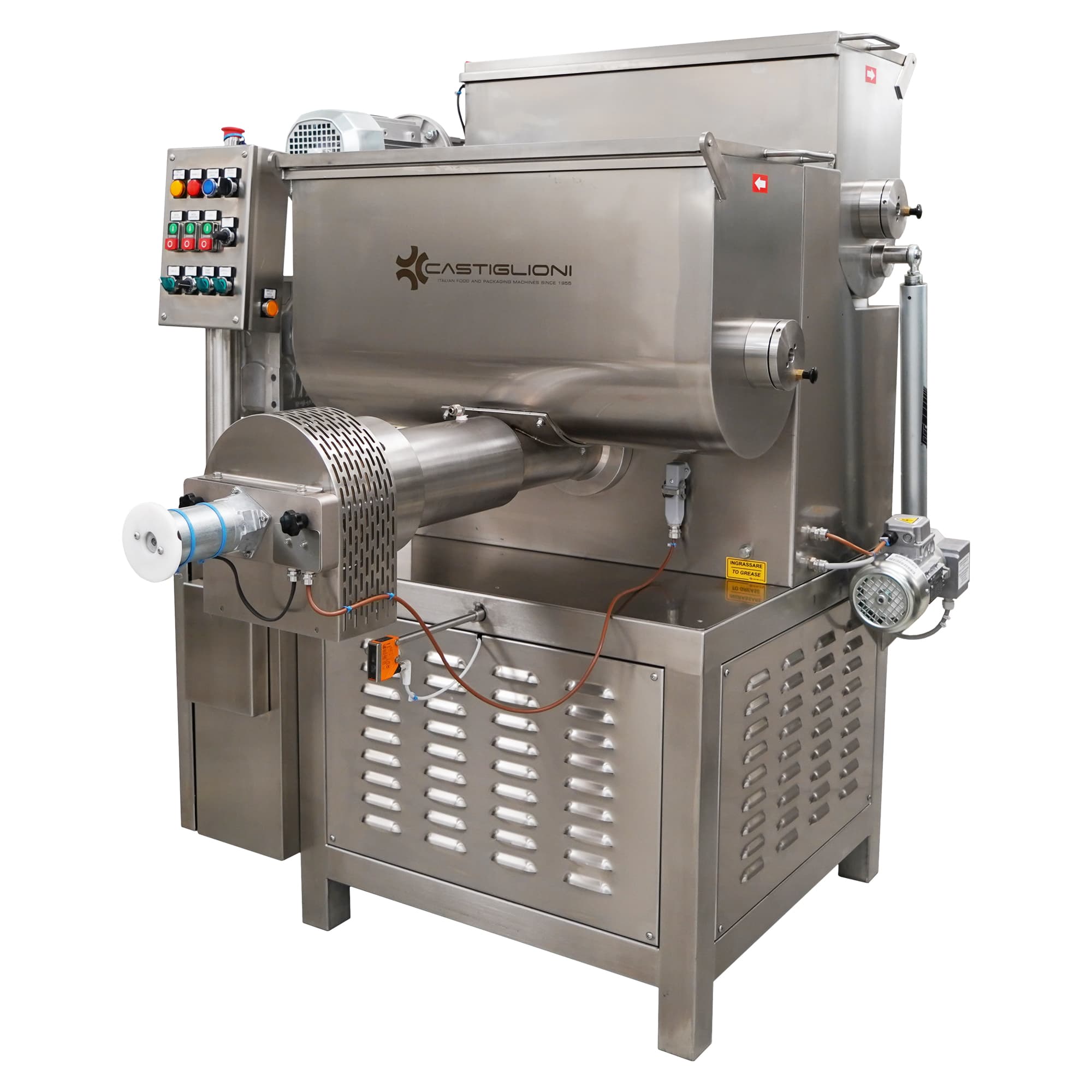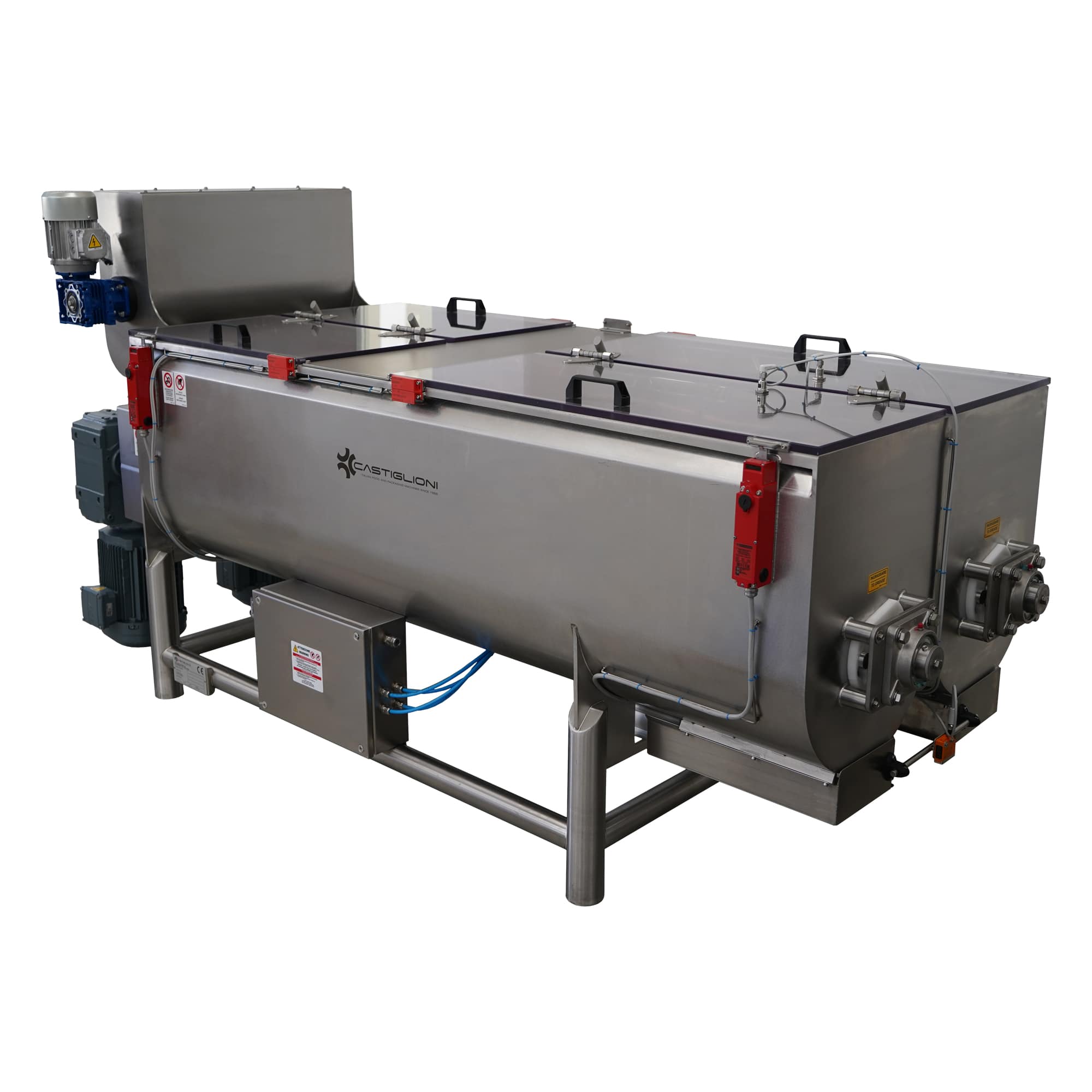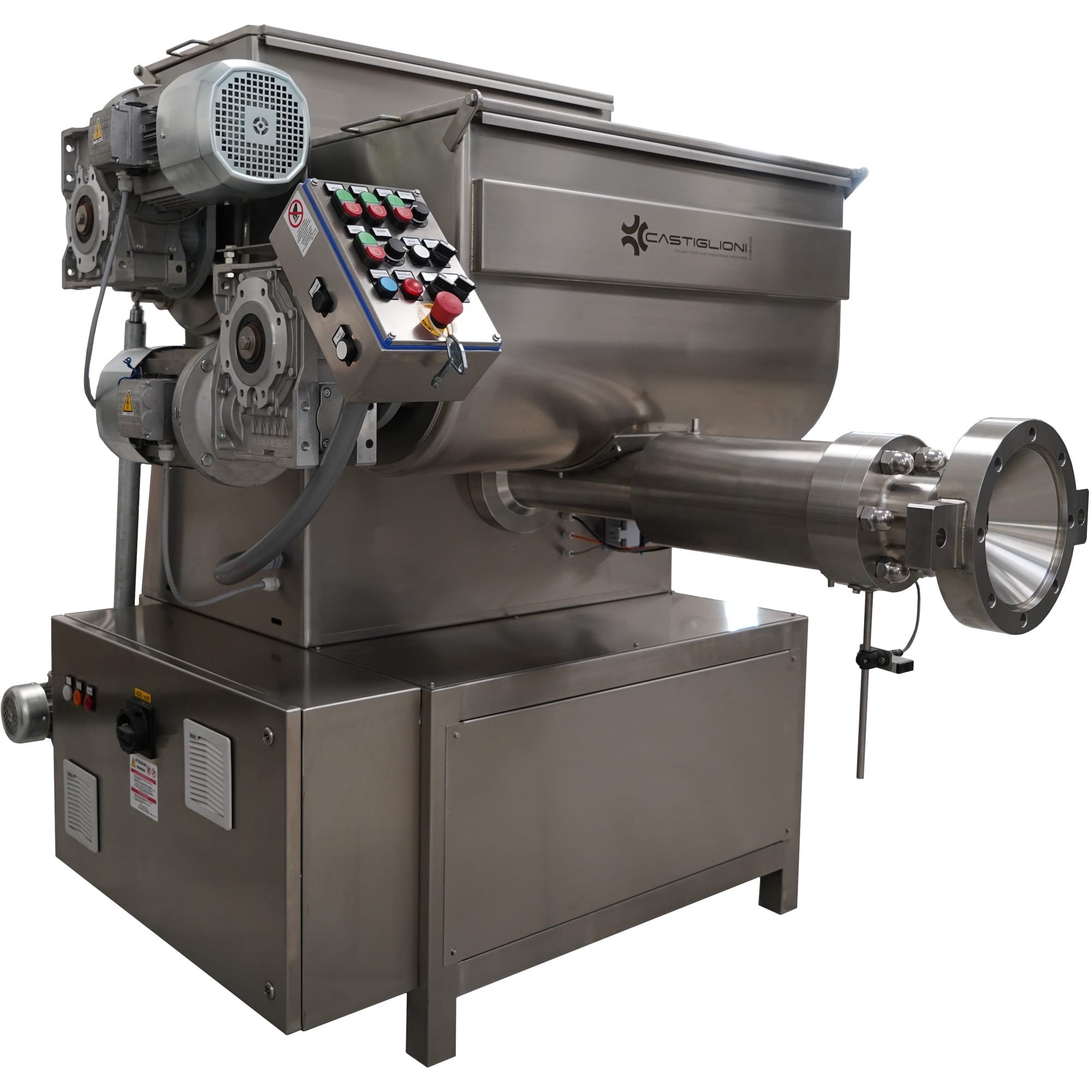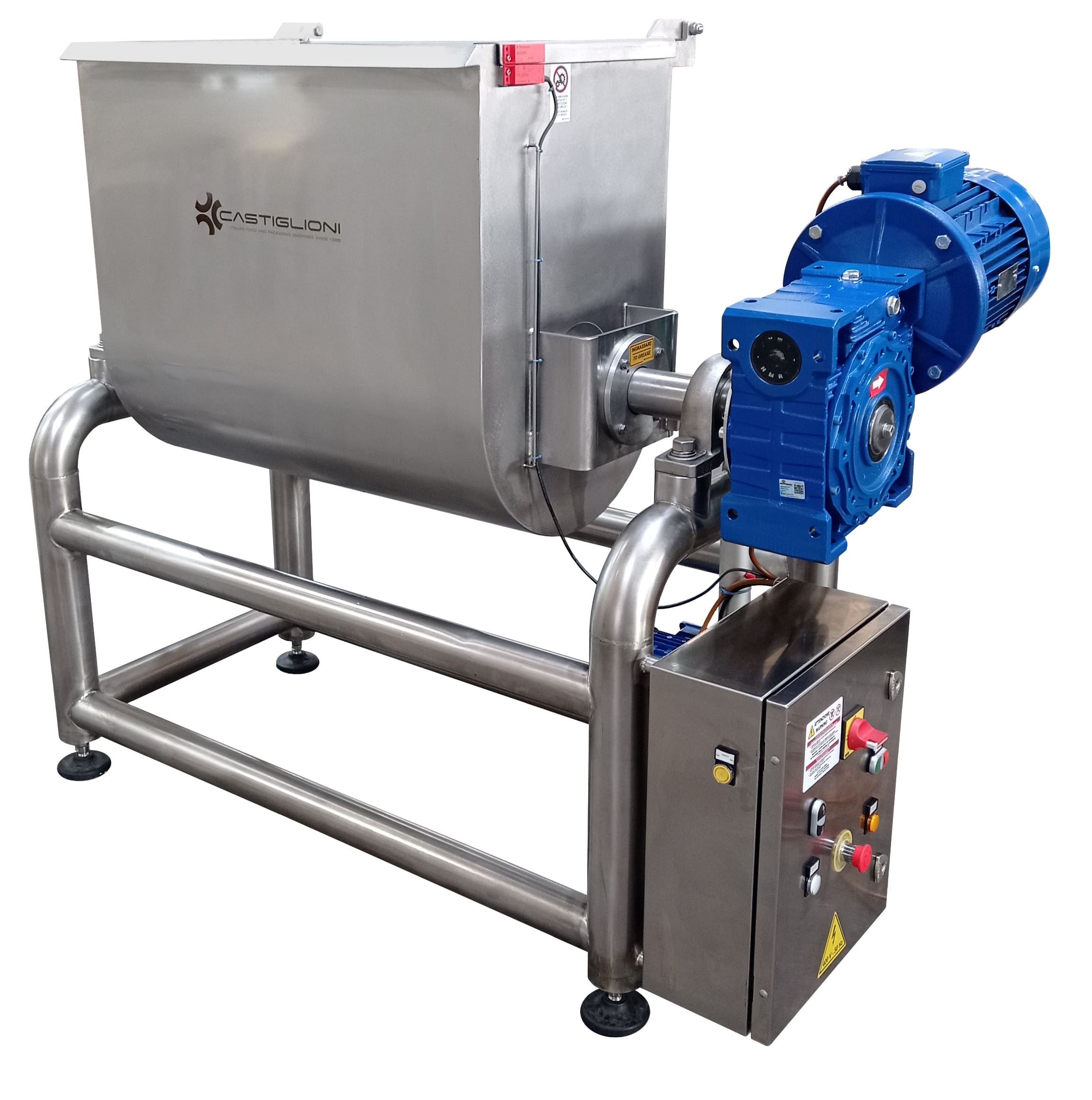 Extrusion presses
Machine for dough production and pasta sheet extrusion. The machines, in the case of single tanks, may be coupled with tilting or shuttle mixers for the production of the premixes.
The model will be chosen according to the required hourly output and the production capacity of the forming machines placed next.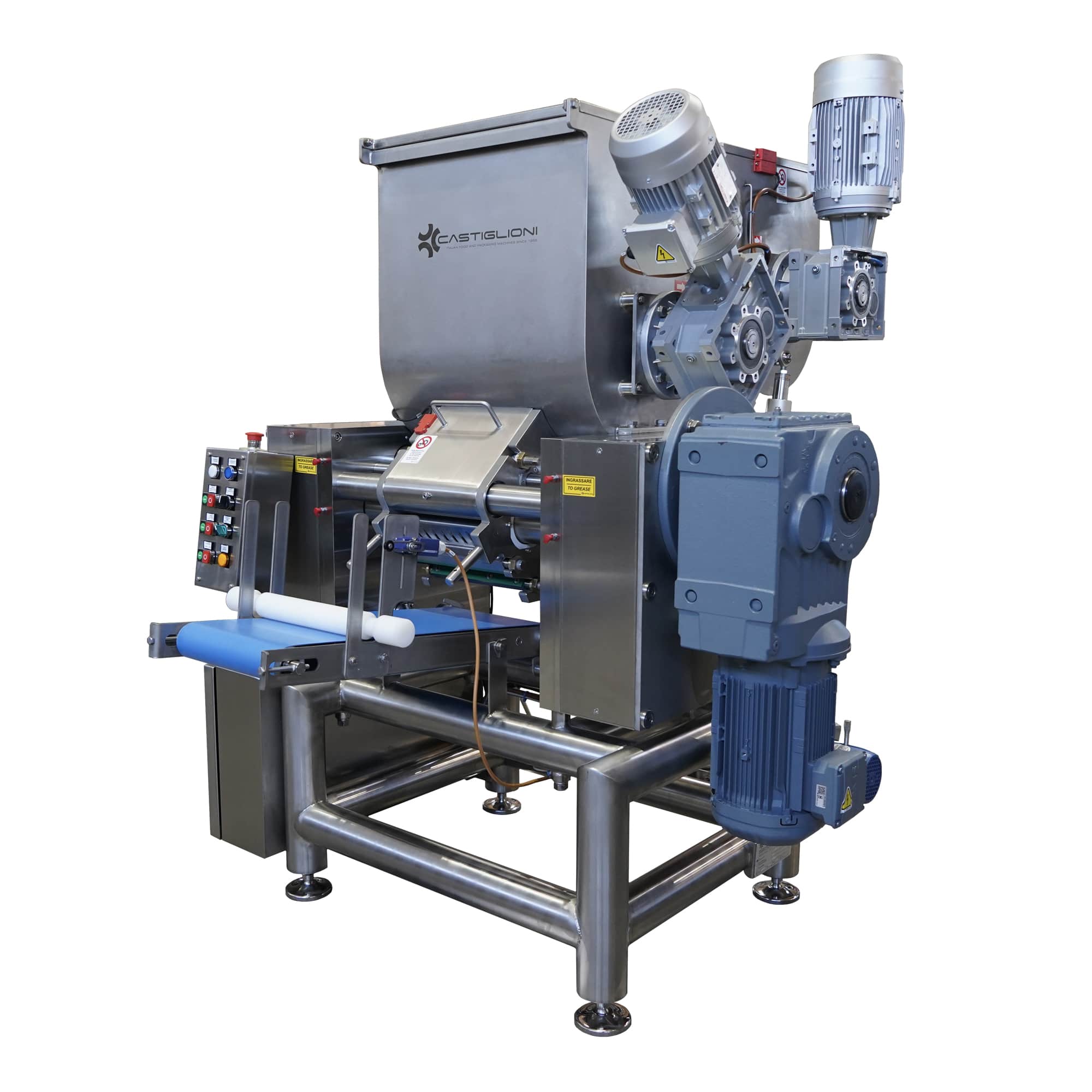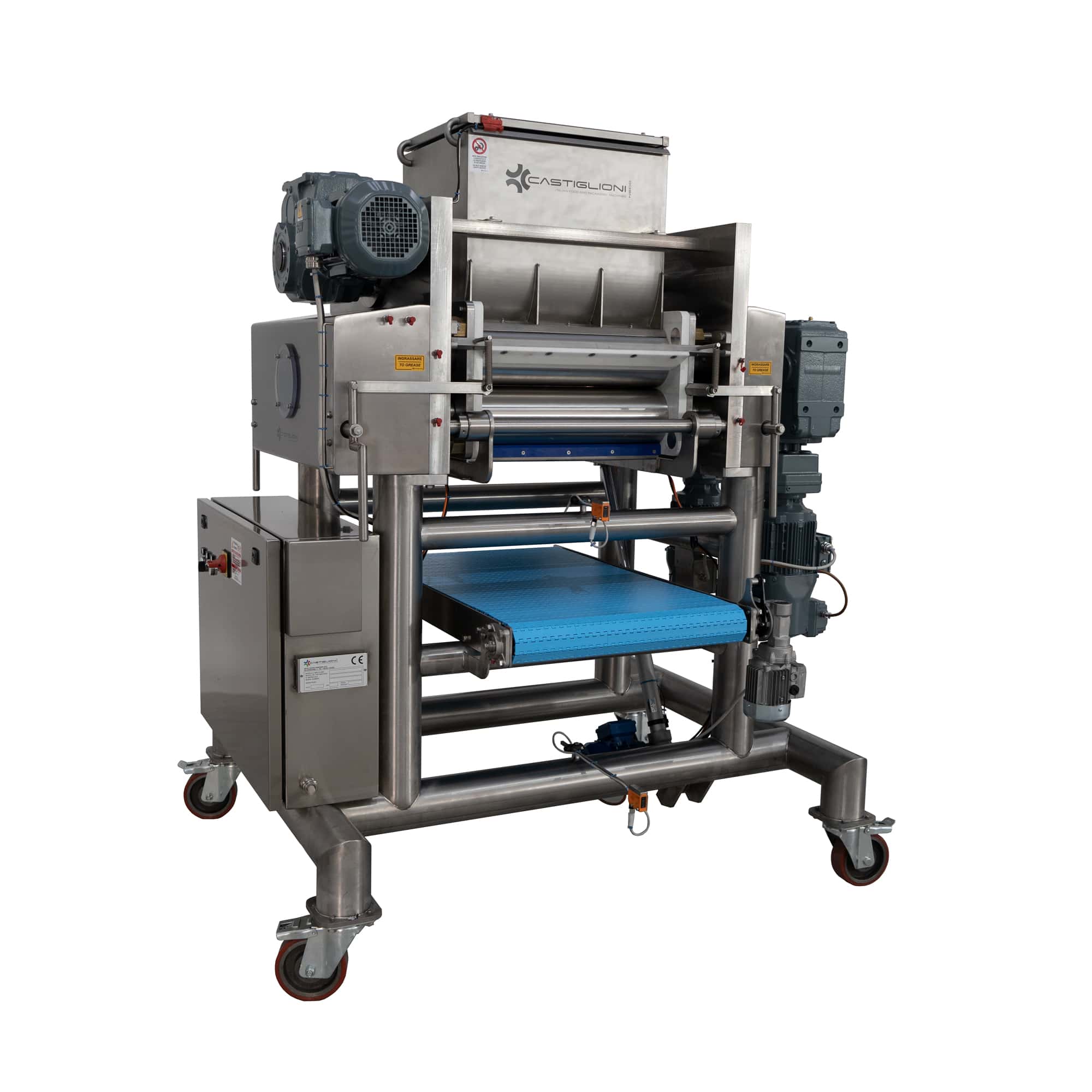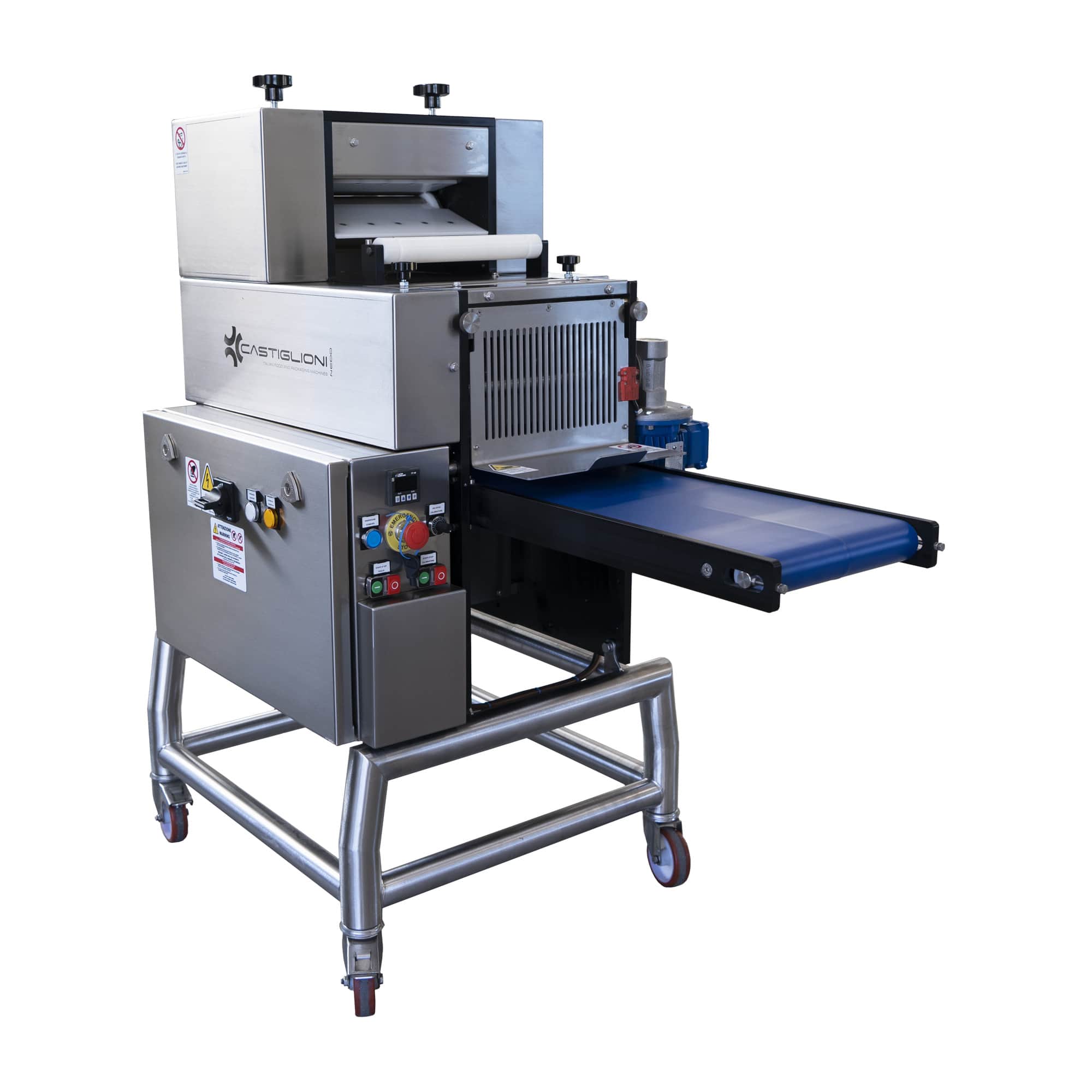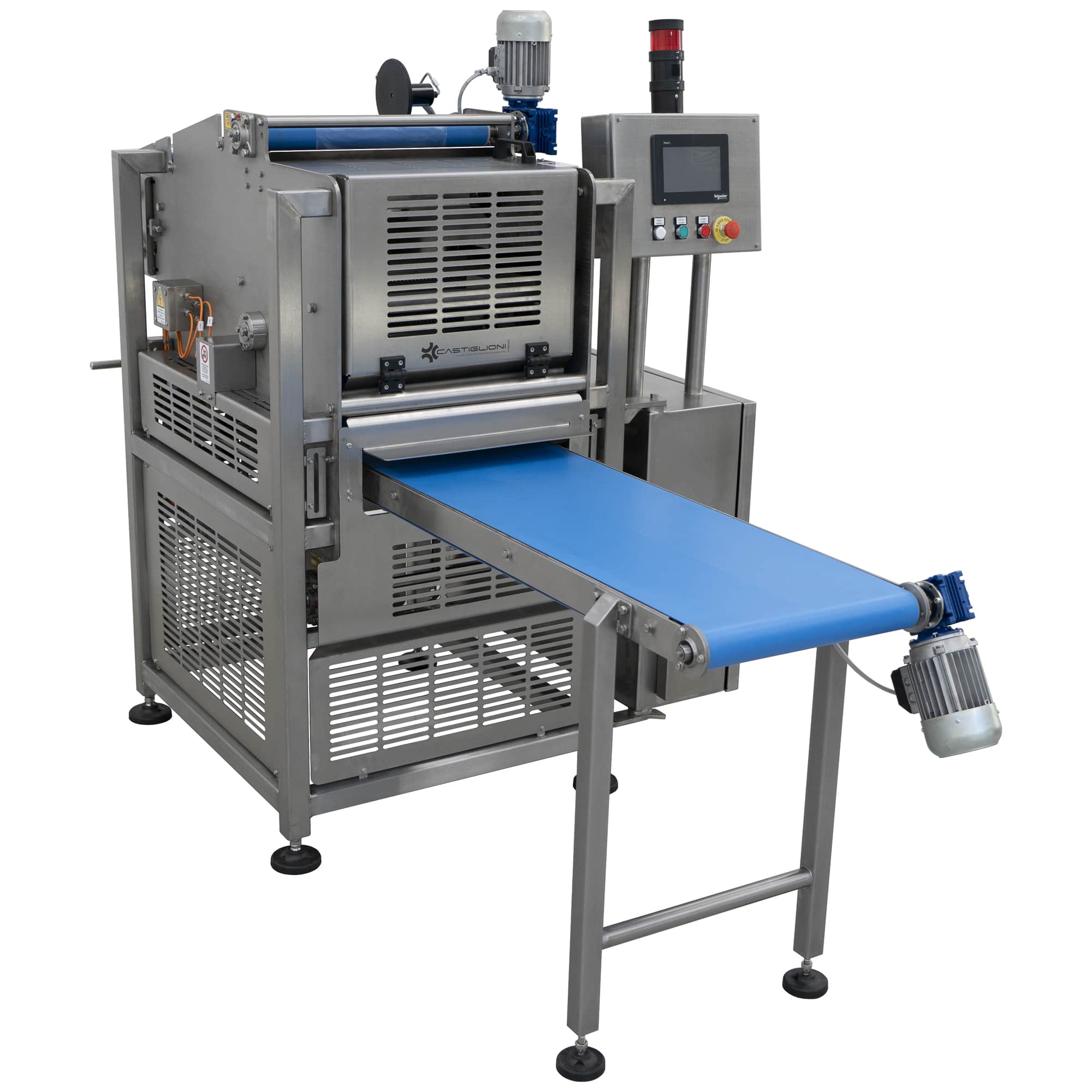 Sheeting machines, automatic cutters, sizers and forming belts
Pasta sheeter machines to produce single sheet and double sheet ravioli, lasagna, cannelloni and other formats.
For the production of pasta sheets various machines can be used, such as sheeters or presses followed by pasta calibrators.
In the case of producing pasta sheets for lasagna or noodles, automatic cutters will be used, with which it will be possible to produce spaghetti alla chitarra, tagliolini, pappardelle, and more.
It is also possible to go in and finely adjust the thickness of the pasta thanks to machines such as calibrators, single or double, so that forming machines such as for making cappelletti can be fed.
For cannelloni production, it will be possible to equip the production line with a forming belt to close the pasta format.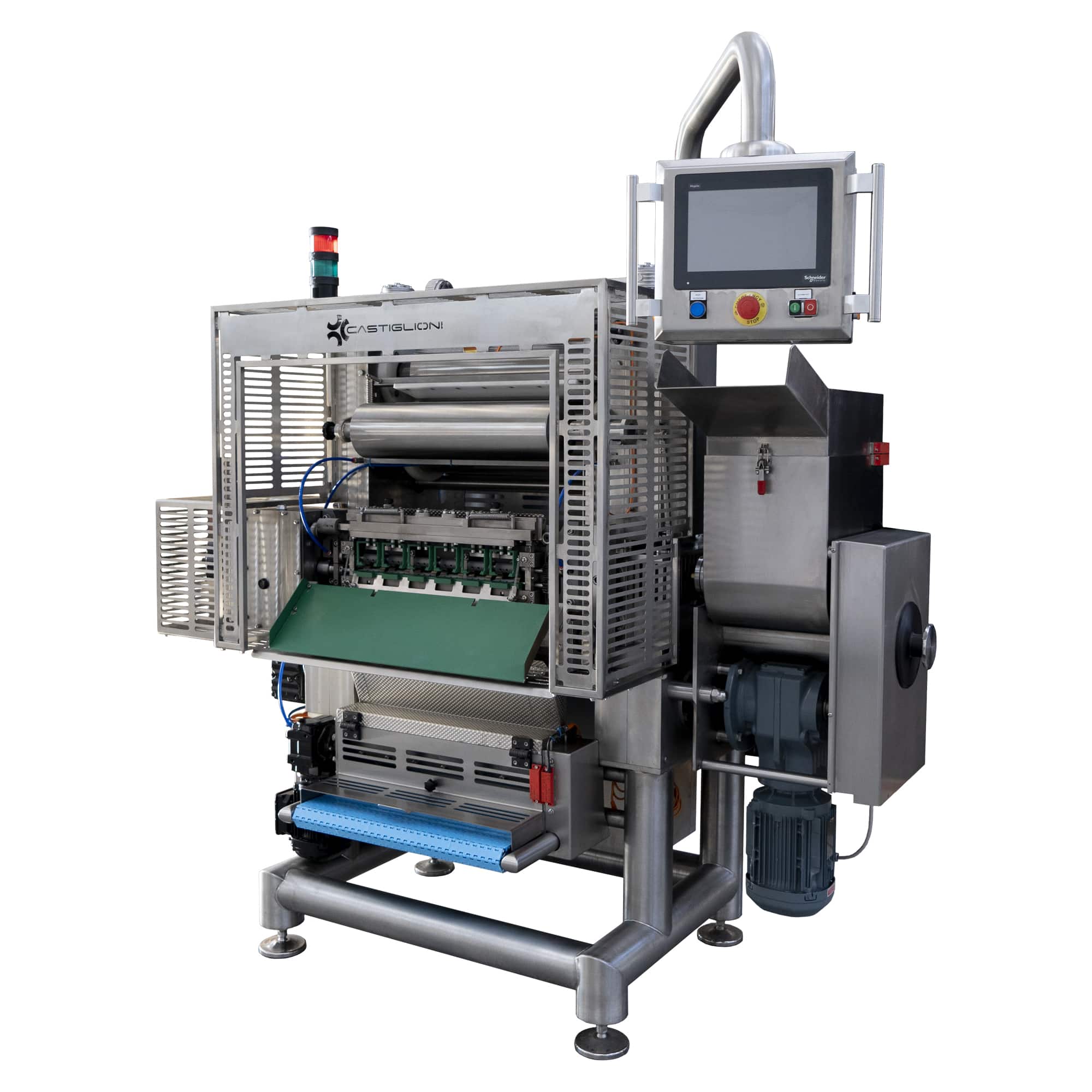 Ravioli machines for stuffed pasta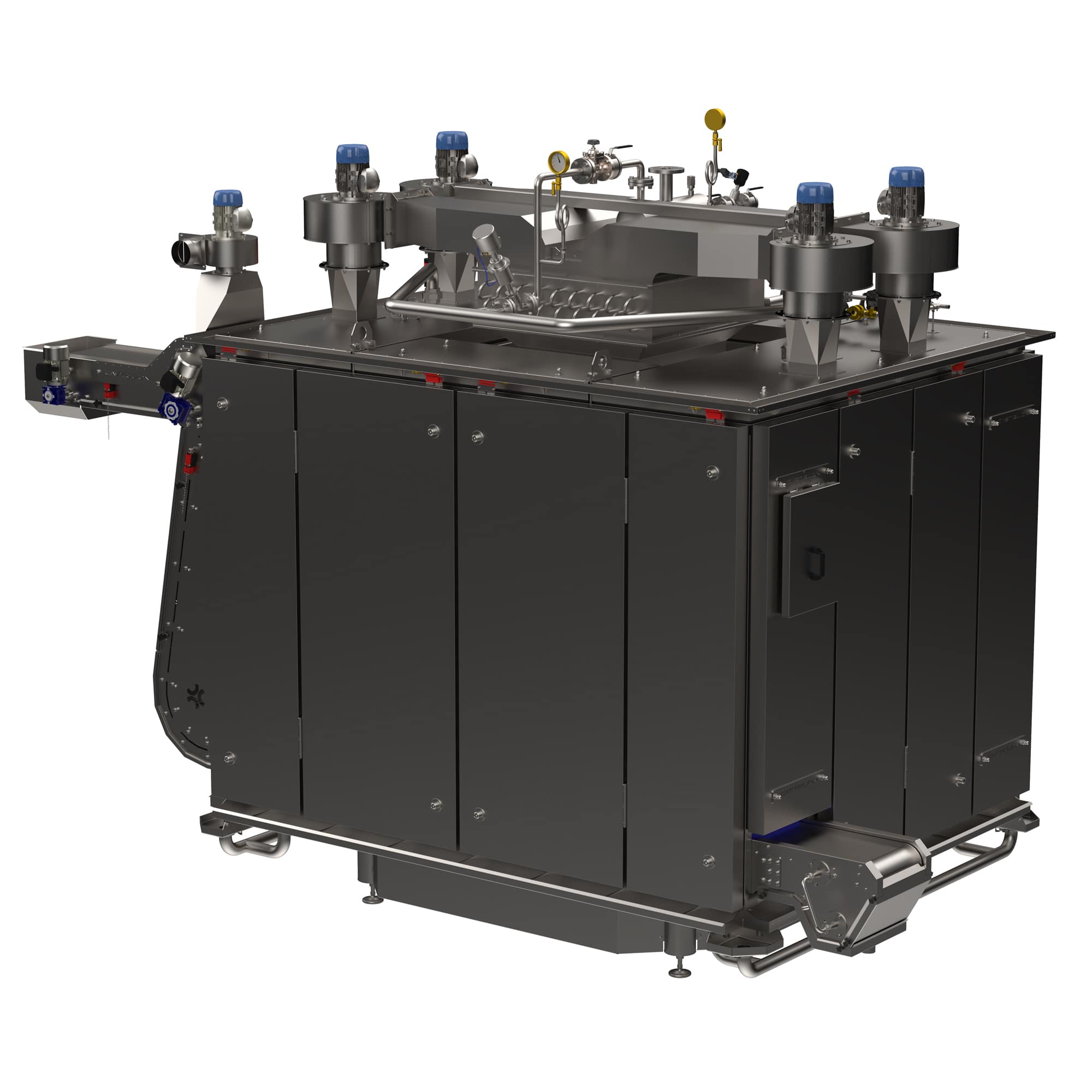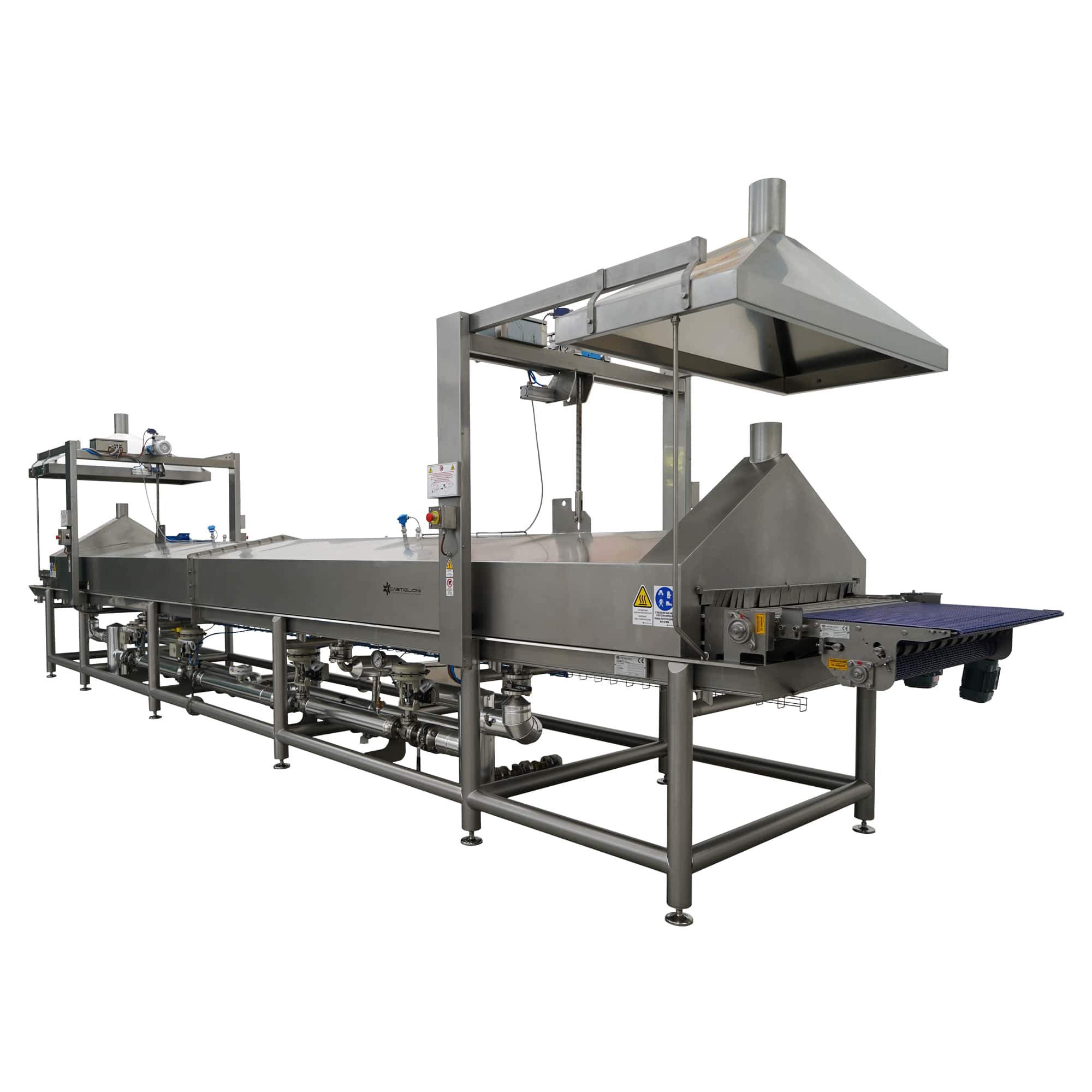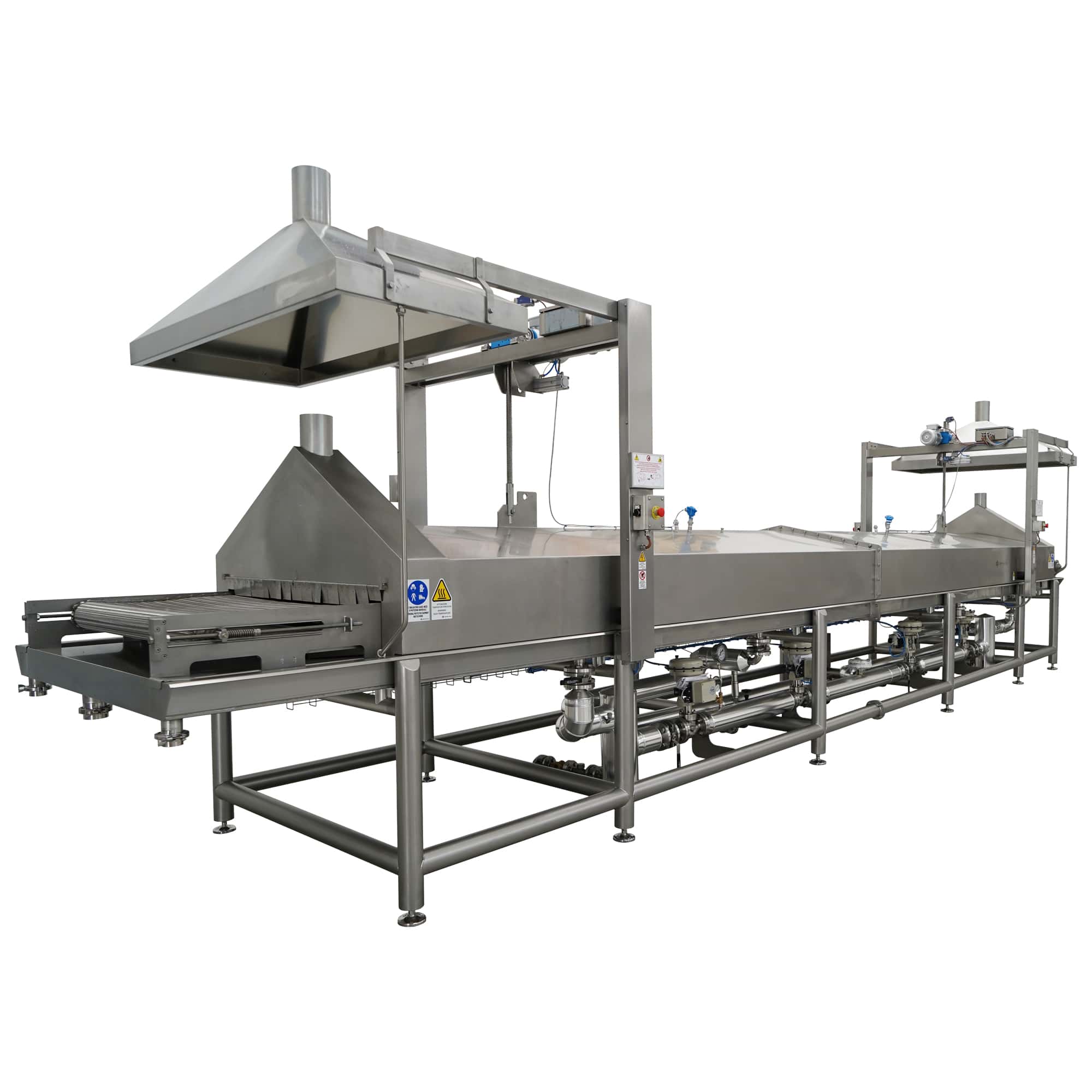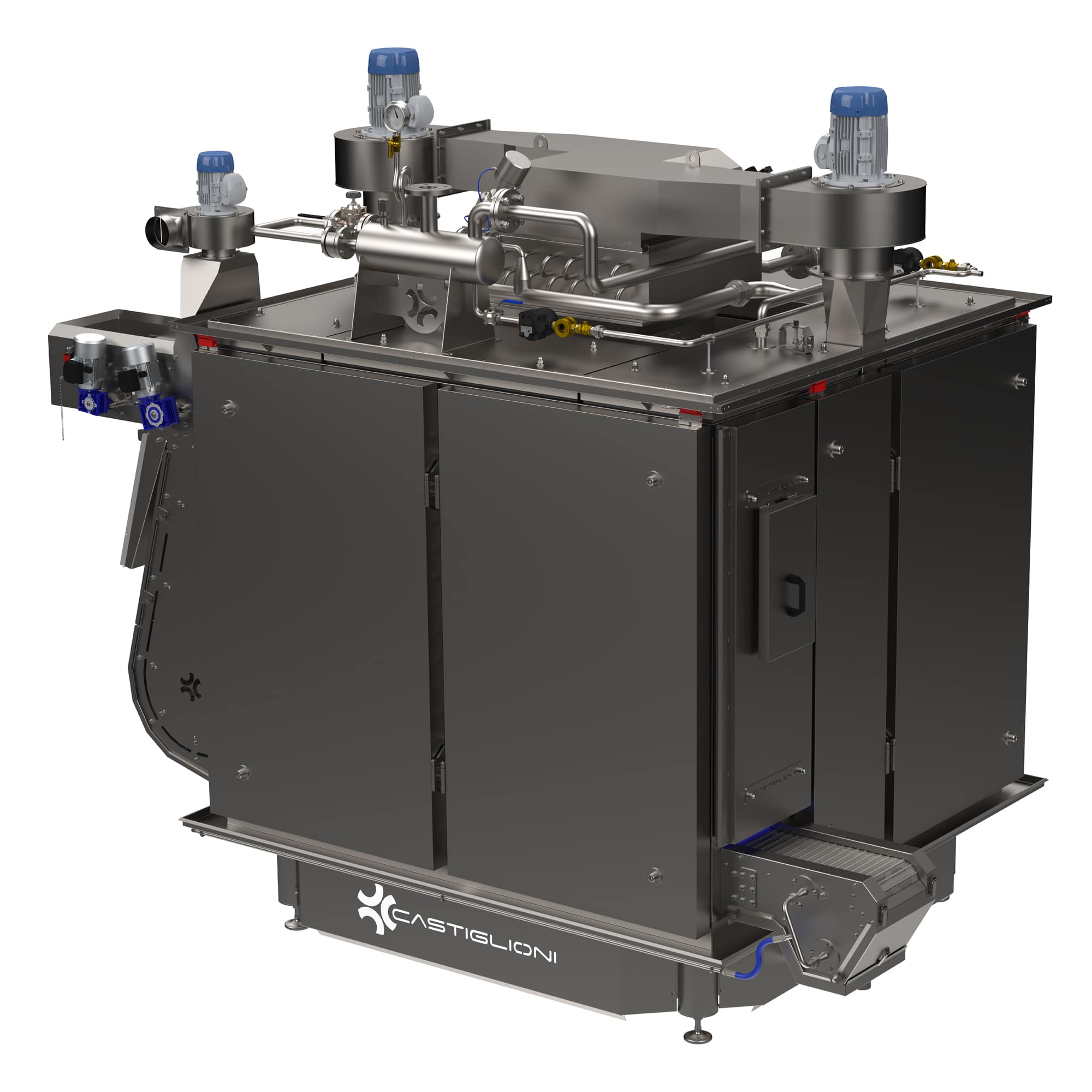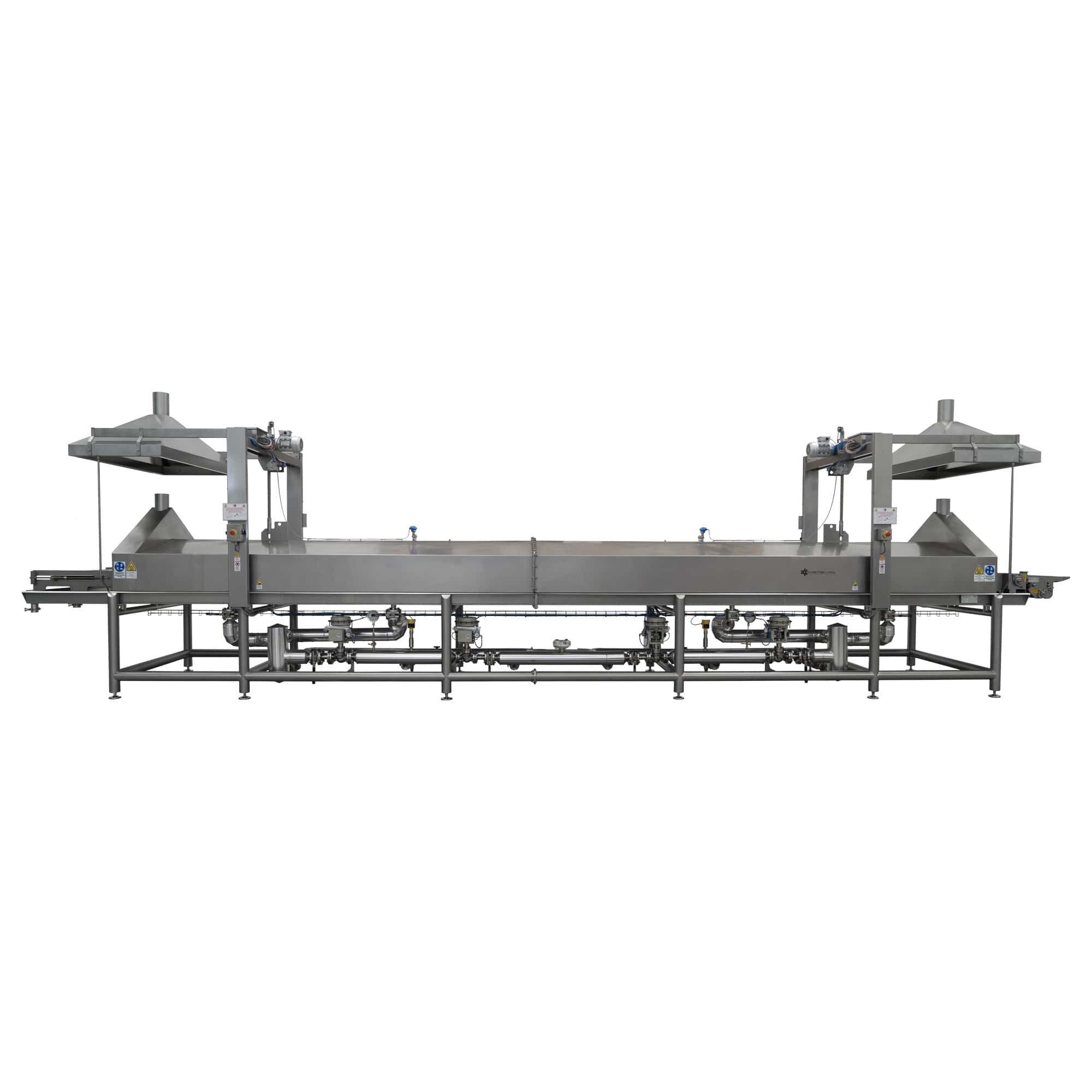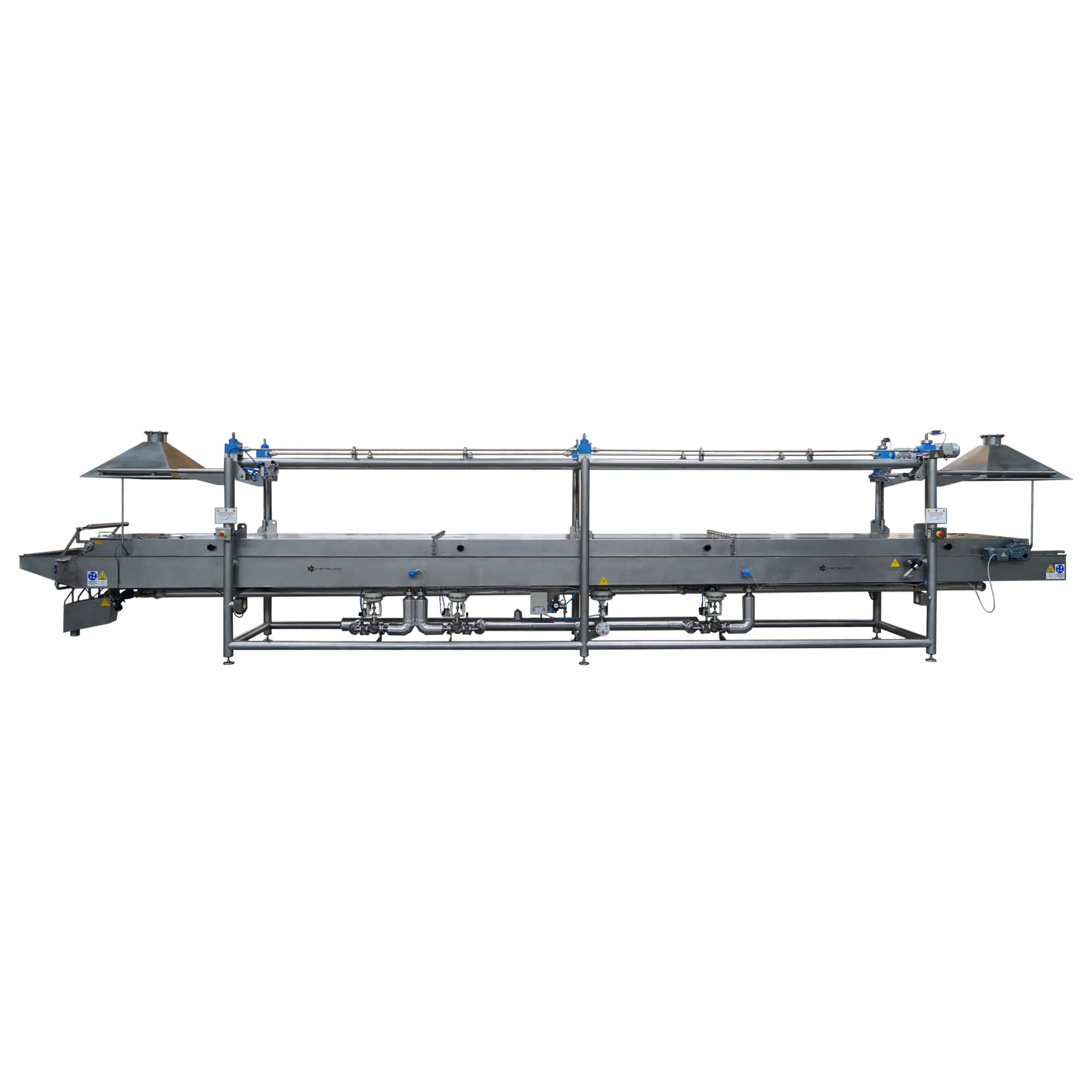 Pasteurization spirals and linear steam pasteurizers
Machines such as pasteurizers, either spiral or linear, will be needed for the pasteurization stage, depending on the customer's needs.
These machines will reduce the bacterial load of the product, optimizing steam consumption and operating costs.
In addition, in spiral pasteurizers, the internal subdivision of the machine allows the necessary drying area to be omitted, replacing it with a hot-air chamber.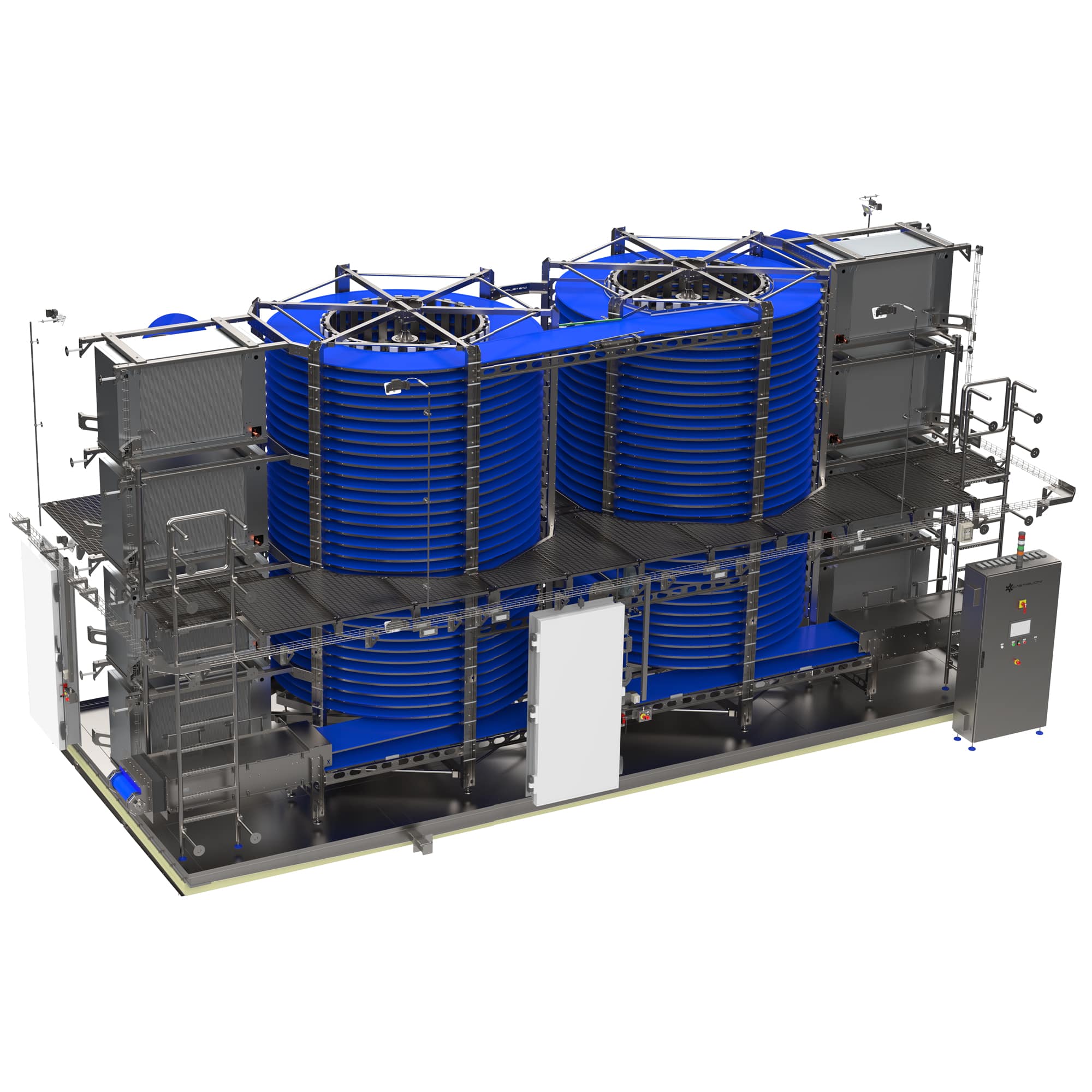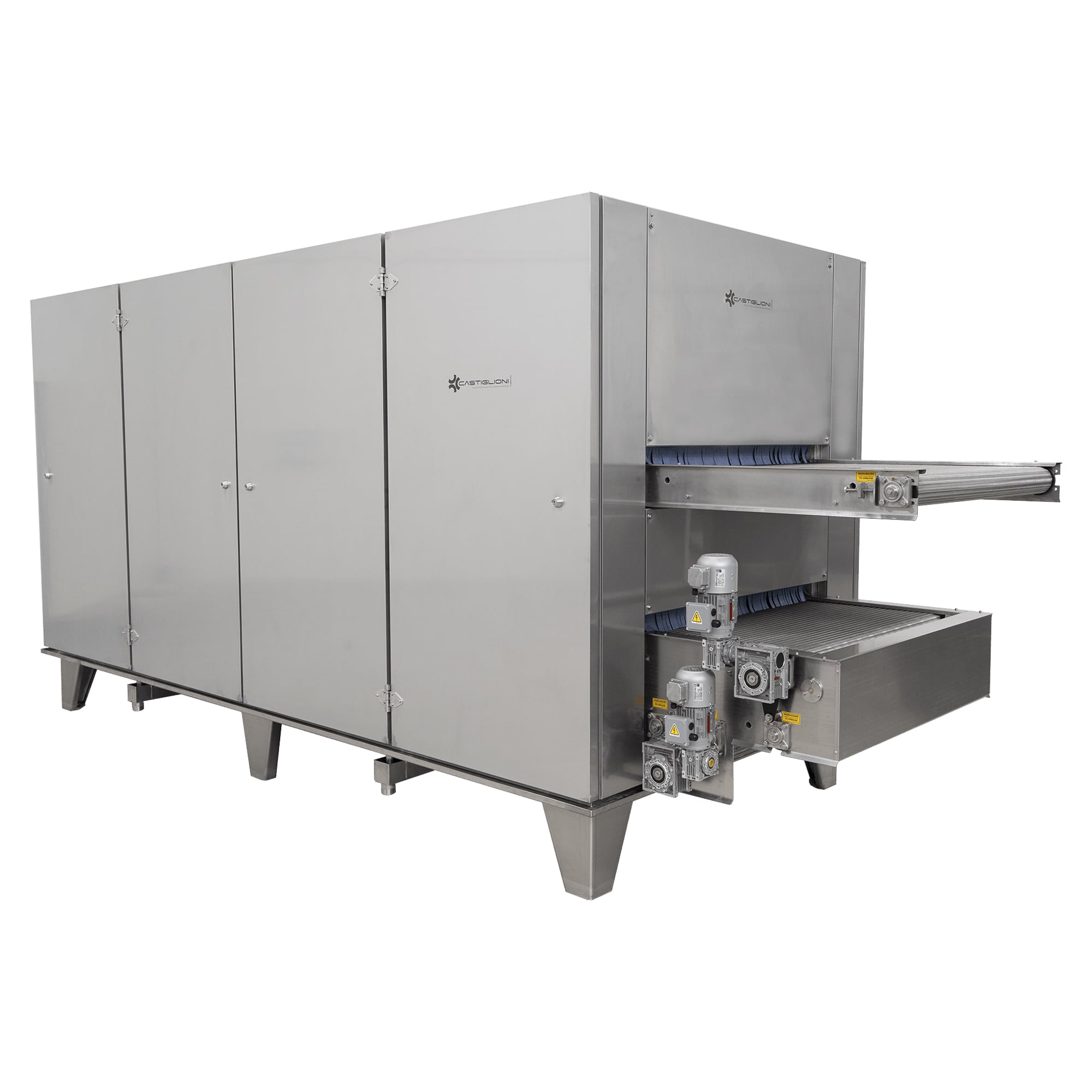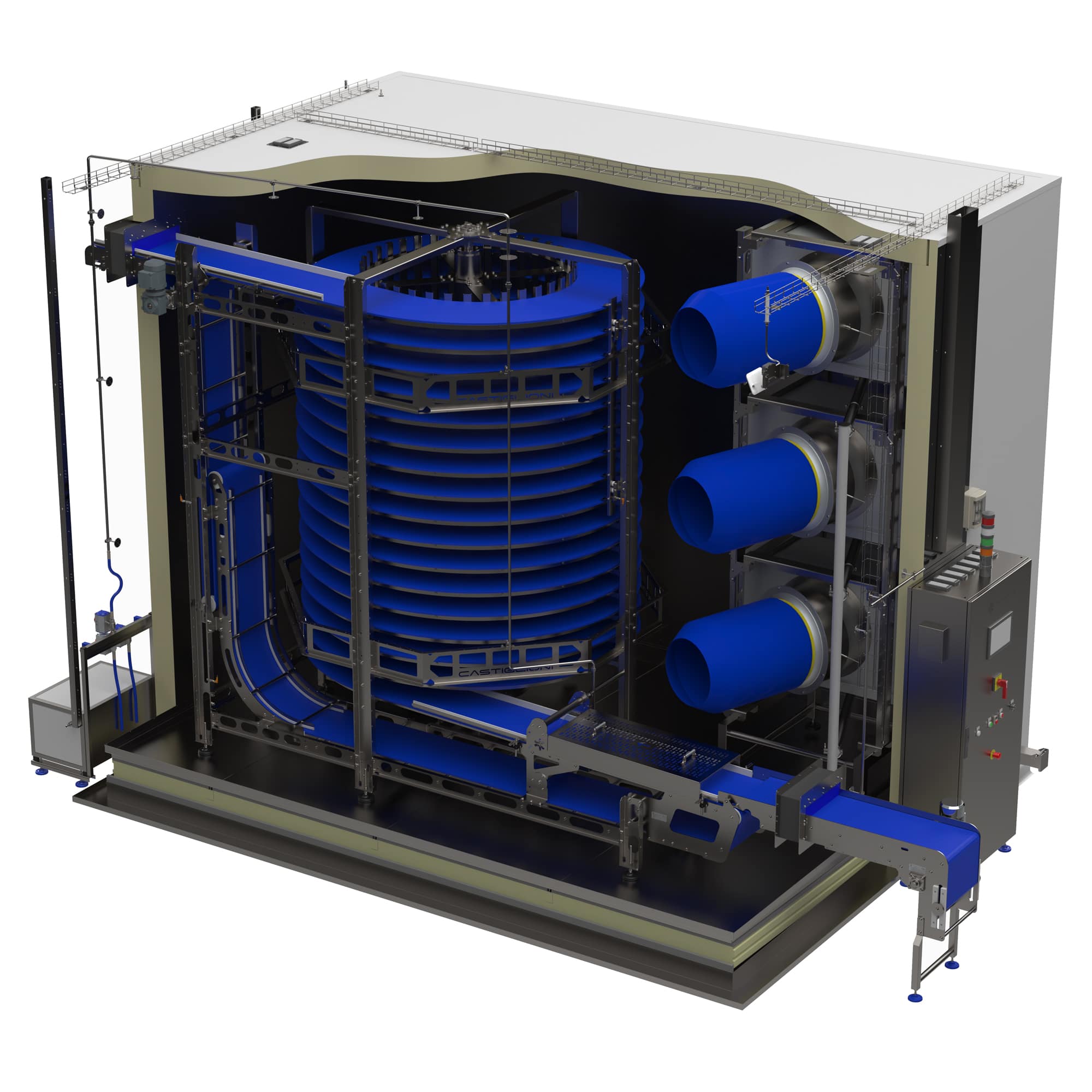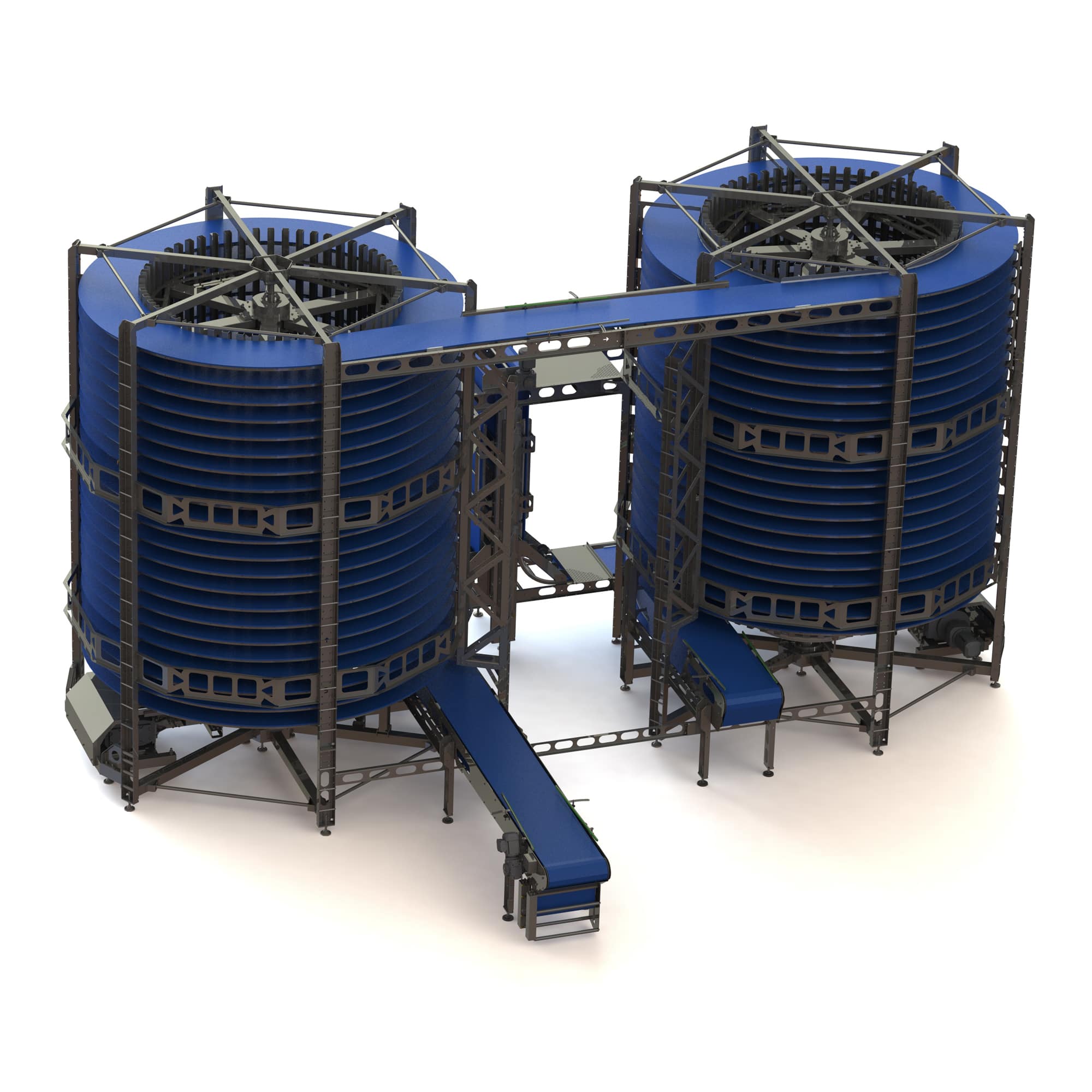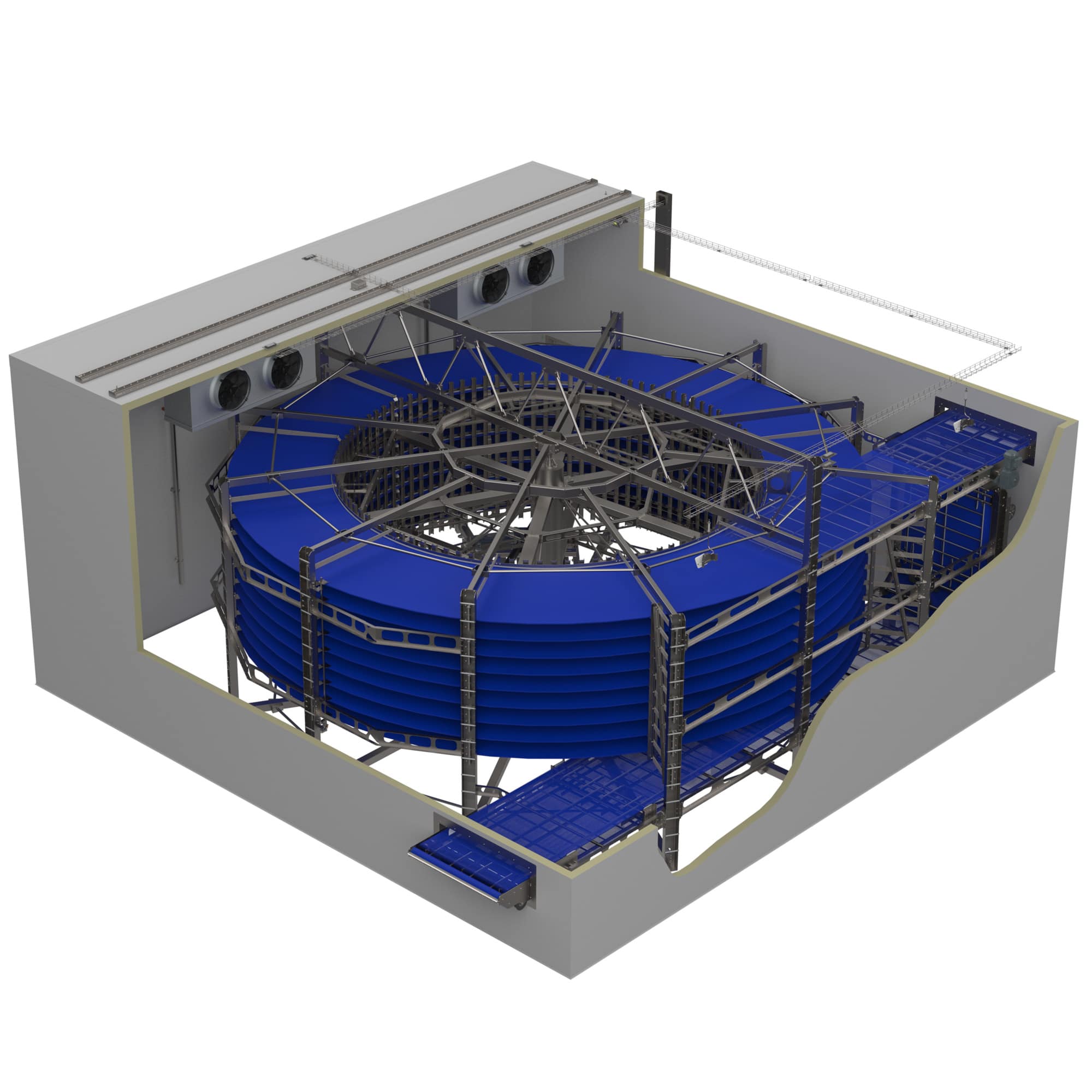 Cooling and deep-freezing spirals and coolers
During the pre-packing stage, the product will need to be cooled and brought to the ideal temperature. For this process, we offer machines such as linear or spiral coolers, capable of optimizing the energy and space required for heat treatment.
We also offer machines for product freezing, both for fresh and filled pasta and other food products.