Fresh-pasta continuous cookers, suitable for industrial-level pasta factories and middle-sized production. Our cookers are suitable for processing short-cut and filled fresh pasta, dough sheets and many more products.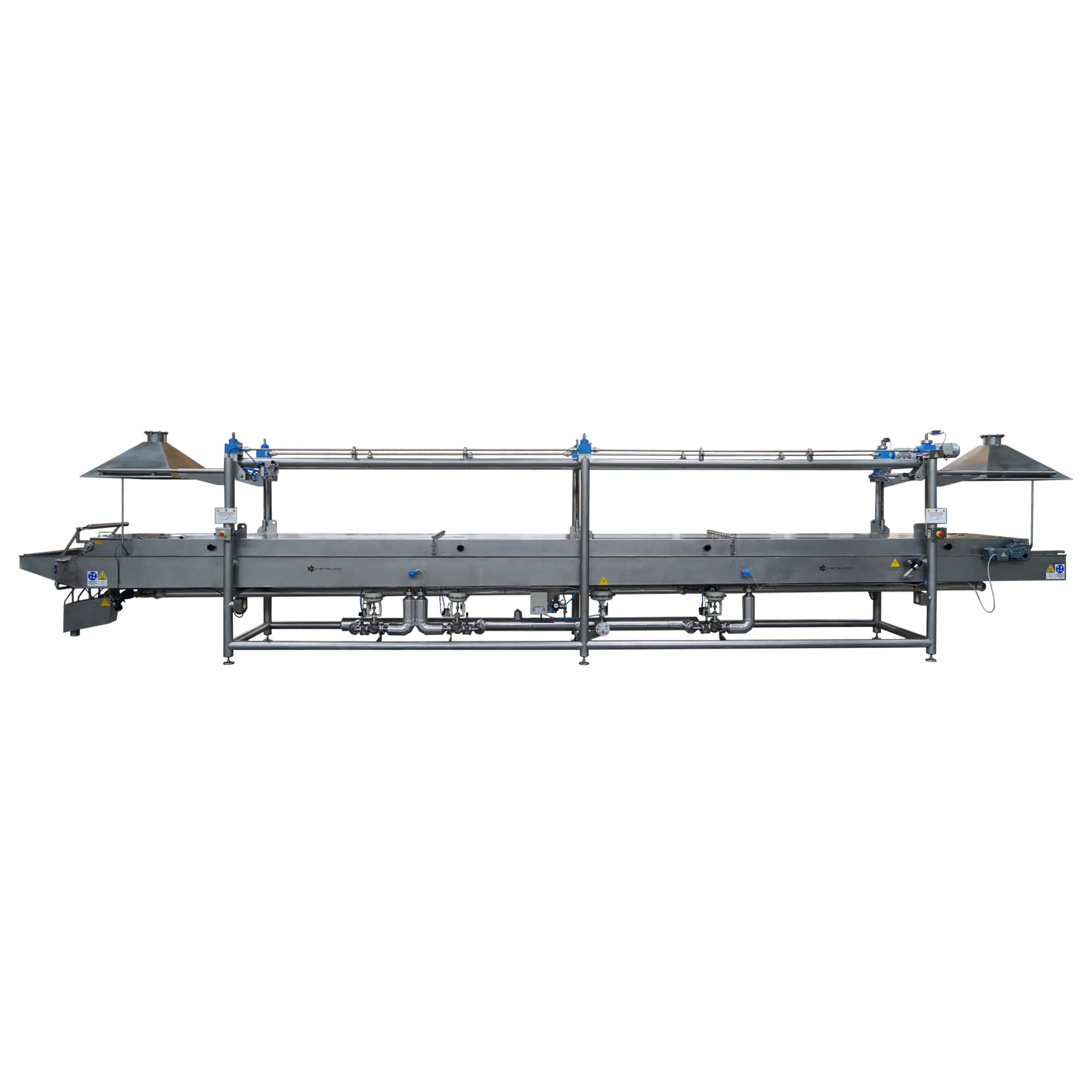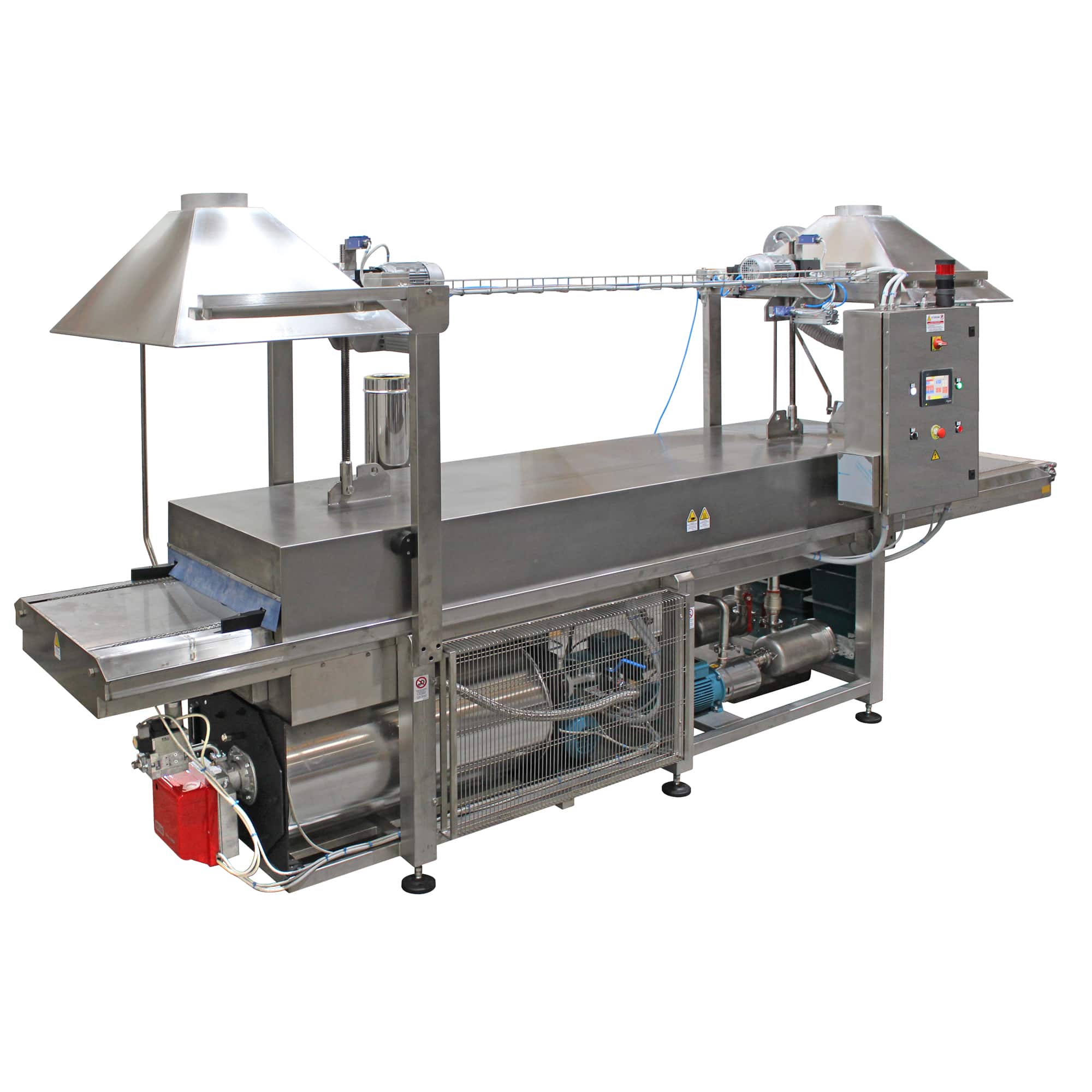 Fresh pasta cooker
Model: CV
Our fresh-pasta cookers are suitable for cooking dough sheets, short-cut and filled pasta. Depending on your pasta-making requirements, the machine will be provided with various features for processing a wide range of pasta types.
The machine may be included in an industrial pasta-making line after forming machines or dough sheeters.